I cannot imagine starting my day without enjoying a hot cup of tea bags or coffee while listening to the beat of relaxing music in a peaceful space. Keto dieters may ask if they can have their own keto tea and if yes, what is the Best Tea for Keto?
Fortunately, tea might be the best choice for keto dieters to enjoy keto drinks, especially in the form of pure loose leaf tea.
---
Indulge Yourself with Hearty Keto Tea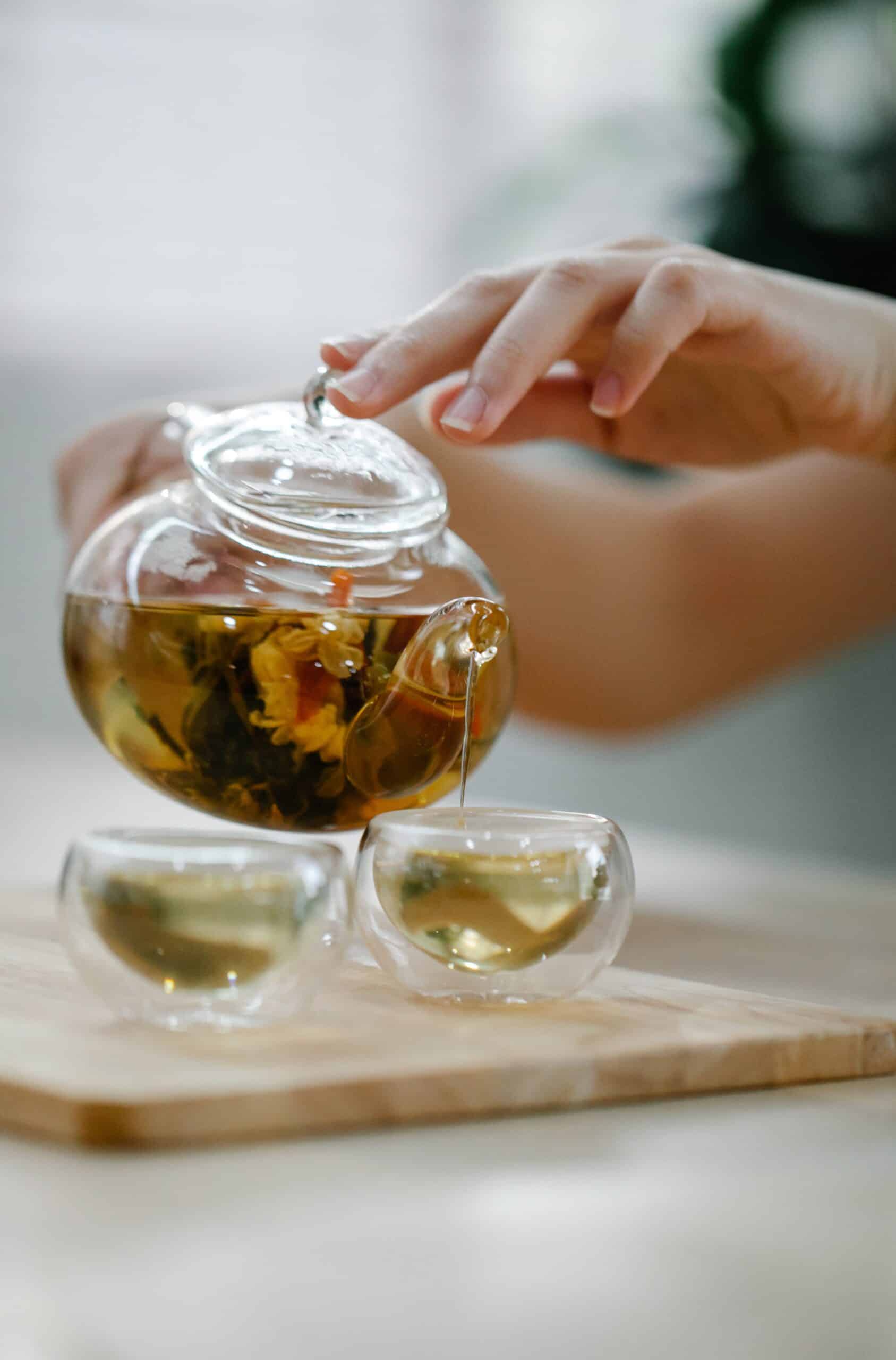 ---
Jump to:
---
What is Keto Diet?
The ketogenic diet known as keto diet is a low-carb, high-fat diet that offers many health benefits. Keto diet plan is a specific eating regime that enables people to reach a state of ketosis.
This low carb diet allows you to take up to 50 grams of carbs per day. However, to reach state of ketosis, you have to reduce daily net carb intake to less than 20 grams.
Ketosis is a metabolic state in which the body burns stored fat for energy instead of glucose (carbs).
It is beneficial for people with Type 2 diabetes, in addition to its role in lowering blood sugar levels. A ketogenic diet can also be effective for weight loss.
While you're on Keto diet, you can enjoy various delicious recipes like Air Fryer Keto Taco Bell Mexican Pizza, Keto Steak Fajita, keto Tabbouleh, Crispy keto Air Fryer Garlic Parmesan Chicken Wings, Keto Panera Broccoli Cheddar Soup, etc.
---
Is Tea Keto-Friendly?
"Can I Drink Tea?" A common question that regular tea drinkers on Keto Diet ask. The answer is a bit more complicated than a simple YES or NO.
Since some tea recipes are keto friendly, the others may not be, so you should know which ones you can take and which ones you should avoid.
Plain tea or pure teas like white tea, black tea, green tea, and oolong tea are keto-friendly drinks on their own. Let's get inspiration about good teas for ketogenic!
---
This is What I Call A Heathy Sip!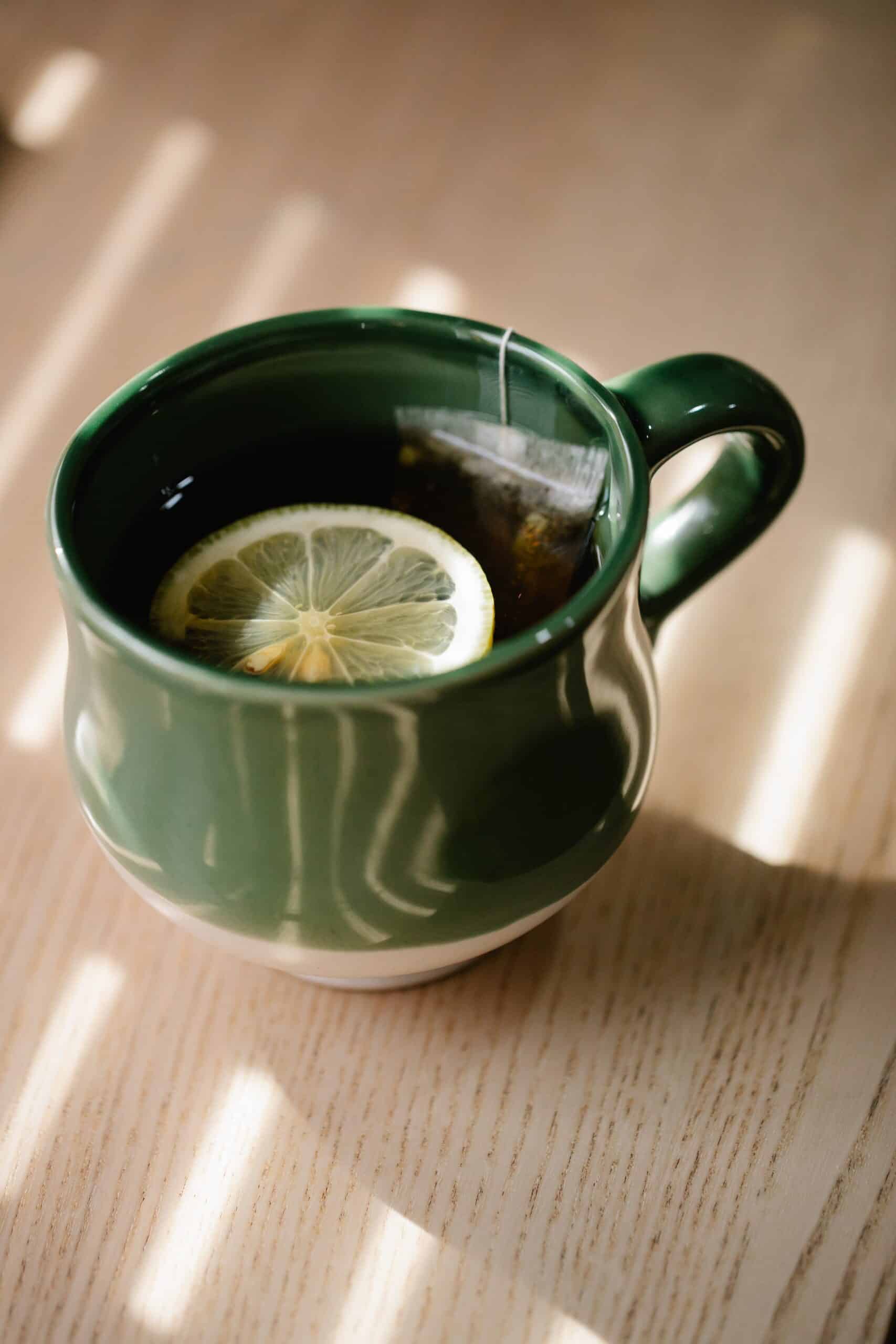 ---
Black Tea
Black tea makes a great base for high-fat, high-energy lightning tea recipes.
Simpler ingredients can be added to your plain black tea without increasing the net carbs including: almond milk, coconut milk, cashew milk, and flax milk.
Other nut-based kinds of milk are usually good options for keto diet, like walnut milk.
With black tea, you could still make your keto favorite tea latte using a milk frother with your non-dairy milk!
---
Green Tea
A cup of green tea is considered one of the best choices among low carb drinks for a lot of people.
Since keto diet causes not only weight loss, but also includes muscle loss and excess oxidative stress, then green tea helps to provide necessary antioxidants to prevent this damage.
Studies have shown that a hot cup of green tea in parallel with regular exercise may increase lean body mass and muscle strength.
Citrus fruit slices, like lime and lemon, are great additions to your green hot tea. They will boost your energy providing you with vitamin C.
---
Herbal Teas
Tea is not only beneficial to health, but many varieties, including herbal teas, are keto-friendly and a part of a low-carb diet.
As far as herbal teas, it will depend on what ingredients your tea includes. Floral teas like chamomile, lavender, mint, and rooibos teas are great options for the keto diet.
Yerba mate is also an herbal tea. It can relieve fatigue, ease depression, aid in weight loss, and help treat headaches and other conditions. Enjoy it in moderation!
---
It's Tea Time!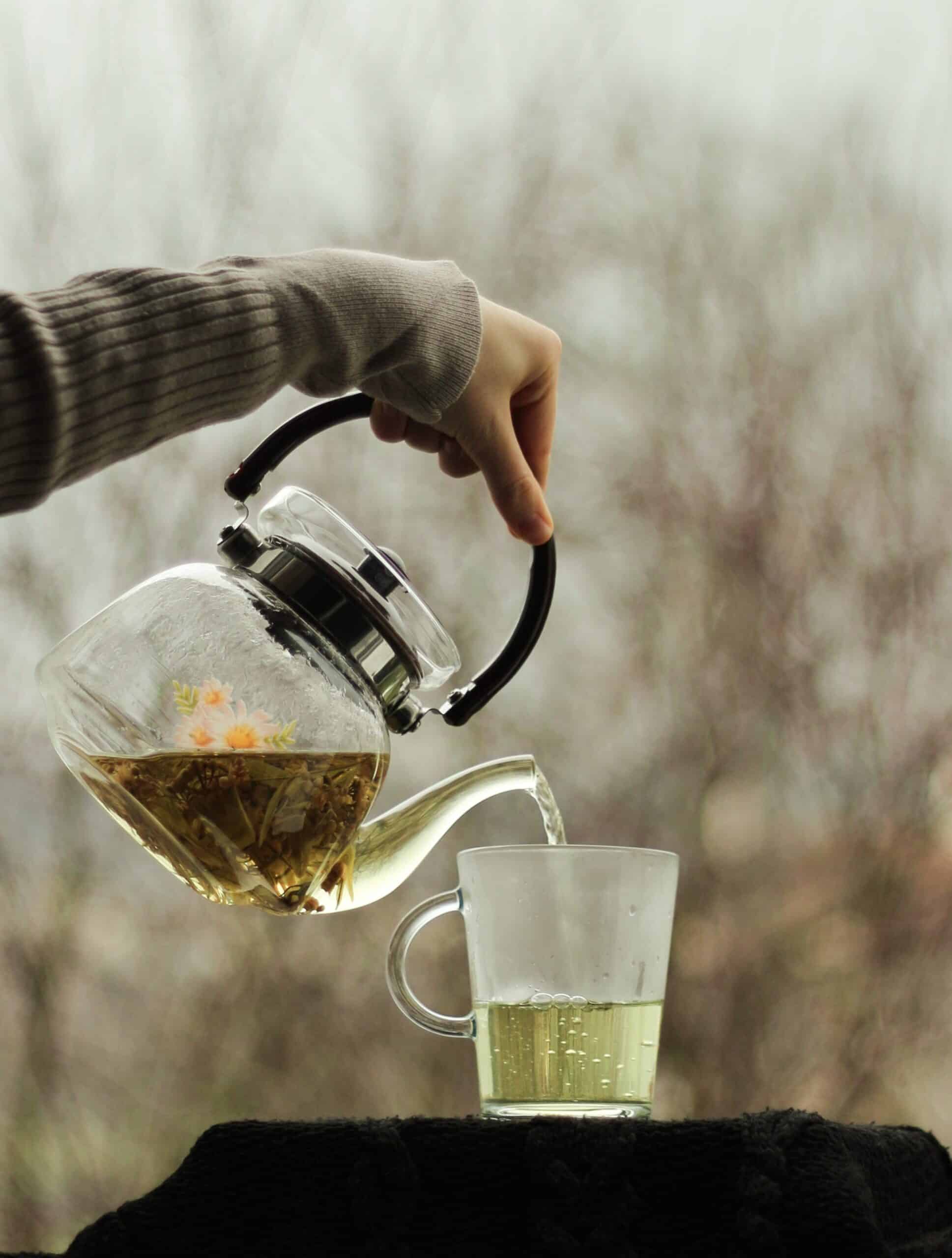 ---
Peach Citrus White Tea
Peach Citrus White Tea is a modified version of the chain's official Peach Citrus White Tea Infusion. It may sound loaded with a lot of calories.
But it's made of heavy cream, fruit juice flavor, pumps of sugar-free vanilla syrup, and light ice. This tea blend in the infusion is keto-friendly, it has zero grams of carbs, and zero grams of sugar.
---
Chai Tea
Chai tea is an Indian milk tea made with strong black tea leaves, condensed milk, and sugar. However, condensed milk is not keto compliant.
To make chai tea keto, use unsweetened almond milk that has zero carbs and zero sugars instead of condensed milk and replace sugar with stevia or other keto-friendly sweeteners. These are great alternatives and safe options for keto.
---
How About a Relaxing Hot Tea?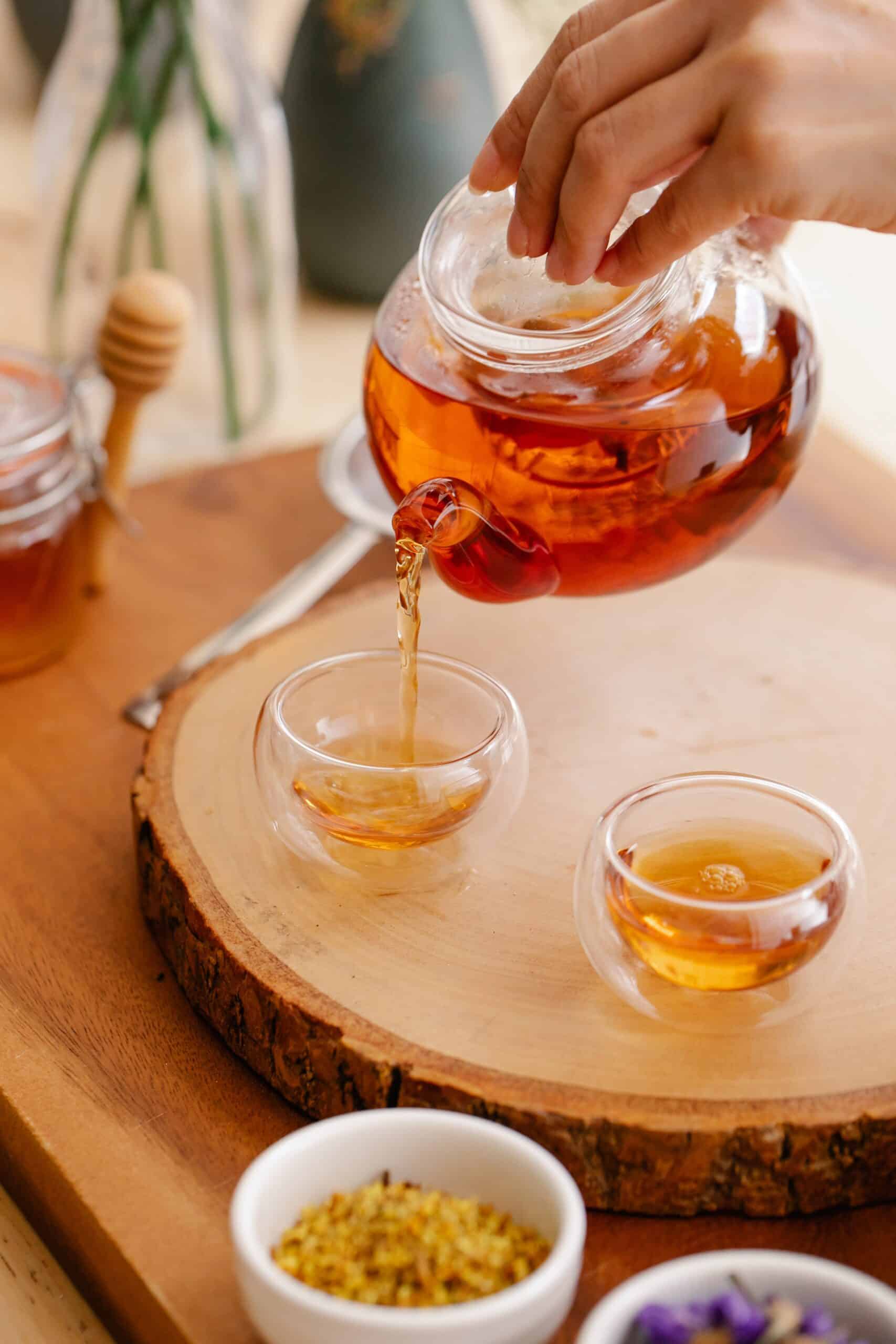 ---
Iced Tea
If you are not in a hot tea mood and depending on the weather, iced tea is a great choice for you.
It is a great way for tea lovers to get refreshed and increase their energy levels. Iced tea can be one of the best keto-friendly energy drinks if you avoid adding non-keto sweeteners like both sugar and honey.
If you want to buy a ready-to-drink iced tea, then be sure to read the nutrition label carefully. Ready teas usually contain a large amount of added sugar.
---
Bulletproof Tea
Who hasn't heard of Bulletproof coffee, a popular delicious coffee? Most people enjoy drinking bulletproof coffee almost daily; they love the taste and energy boost!
If you're not a coffee drinker and love to enjoy bulletproof drinks, this keto bulletproof tea recipe comes in! A good alternative!
Bulletproof tea is a version of keto coffee that was invented to provide an energy boost in the morning.
This bulletproof tea recipe is a brewed blend of strong tea leaves, hot water, canned coconut milk, cinnamon, and either MCT oil or coconut oil.
---
Enjoy the Moment! A Delightful Moment!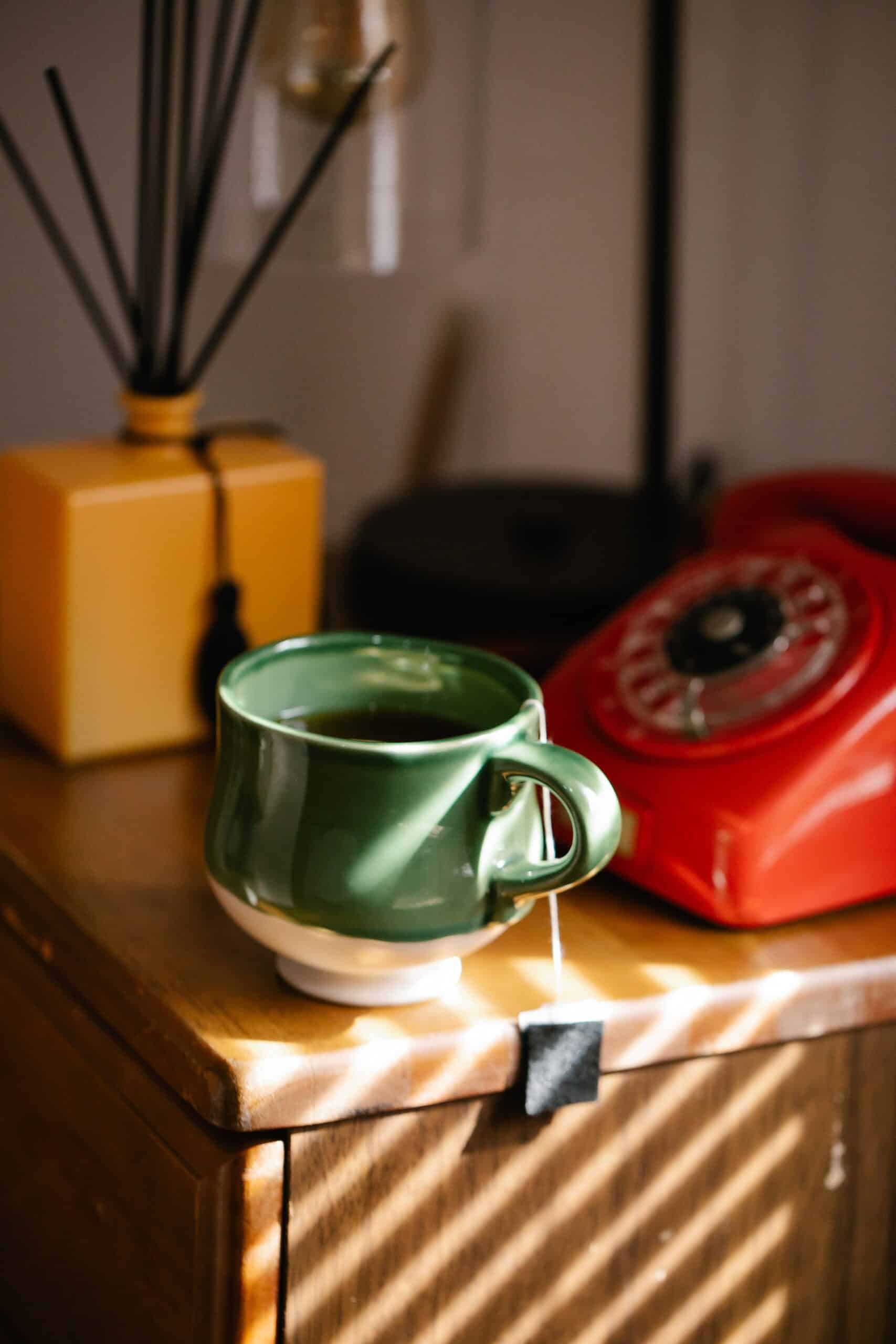 ---
Frequently Asked Questions (FAQs)
What types of tea are keto-friendly?
Natural teas made up of tea leaves and water are best drinks for keto. However, additives like sugar, honey, and dairy milk are not keto friendly.
Is keto tea effective?
Tea is virtually carb and calorie-free. It's a great addition to a ketogenic diet since it keeps your body hydrated and rich in antioxidants and packs a healthy punch.
When should I drink keto tea?
It's recommended that you best consume keto drinks 30 minutes before exercise, in the morning.
---