There's nothing quite like savoring a frothy, vibrant green matcha latte that perfectly balances earthy flavors with creamy goodness. The key to achieving that harmonious balance lies in the choice of milk. While matcha itself has a wealth of health benefits and a unique taste profile, the right milk can elevate this beloved drink to new heights of indulgence. Discover the Best Milk for Matcha Latte. From creamy whole milk to nutty almond milk, find the perfect choice to enhance your matcha experience.
---
Sipping Serenity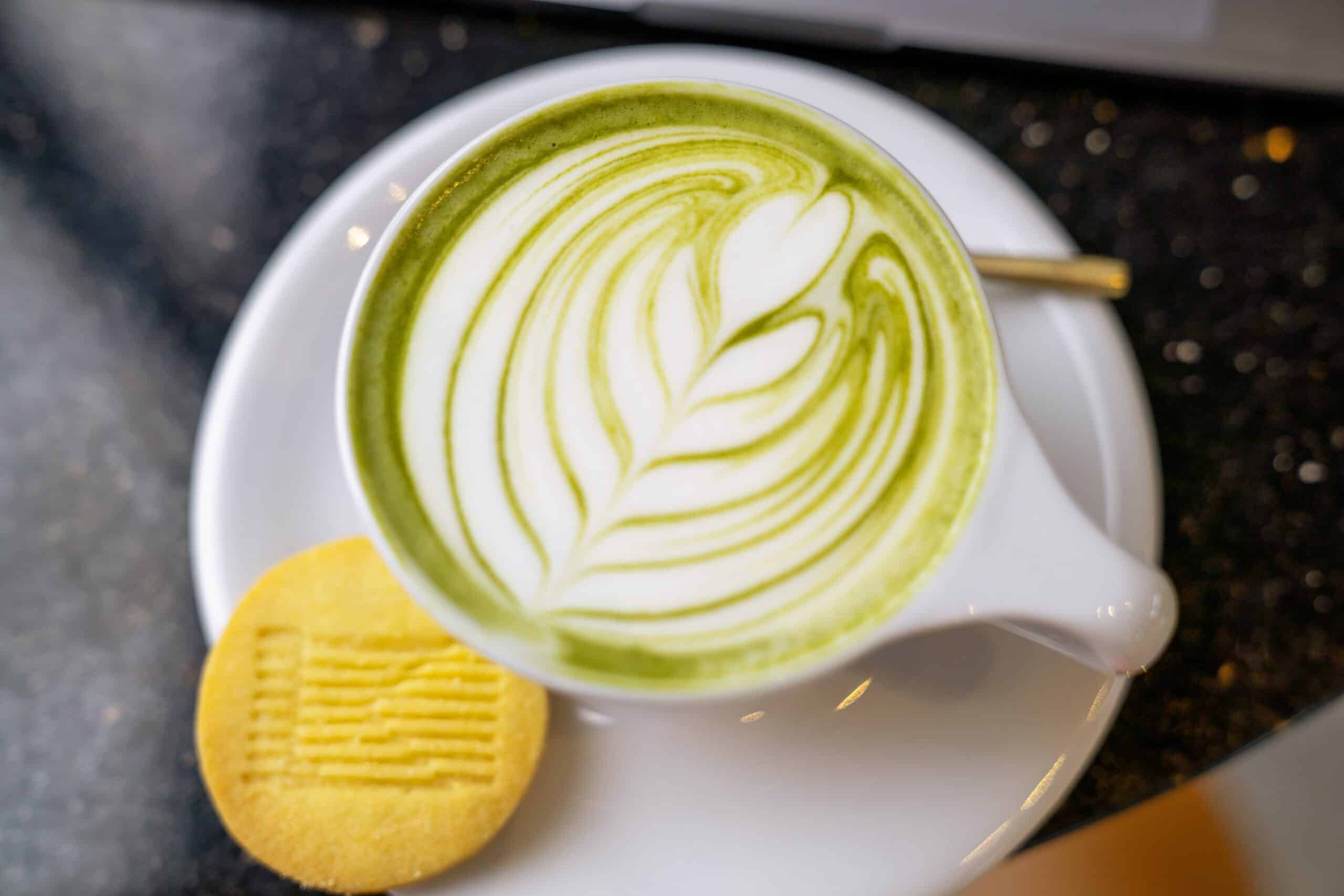 ---
Whether you're enticed by the classic charm of whole milk or seeking a plant-based twist, choosing the best type of milk for your creamy matcha latte can truly enhance your tea ritual.
What's the best milk for your matcha latte? Well, there's no "right" answer. Choosing the ideal milk latte depends on your dietary requirements, personal flavor preferences, and health considerations.
If you're an iced matcha latte lover, you must try my Mango Matcha Latte recipe. Experience the harmonious blend of vibrant mango flavors and the earthy essence of matcha, creating a tantalizing fusion.
---
Jump to:
---
Elevate Your Matcha Latte with the Ultimate Milk Choice!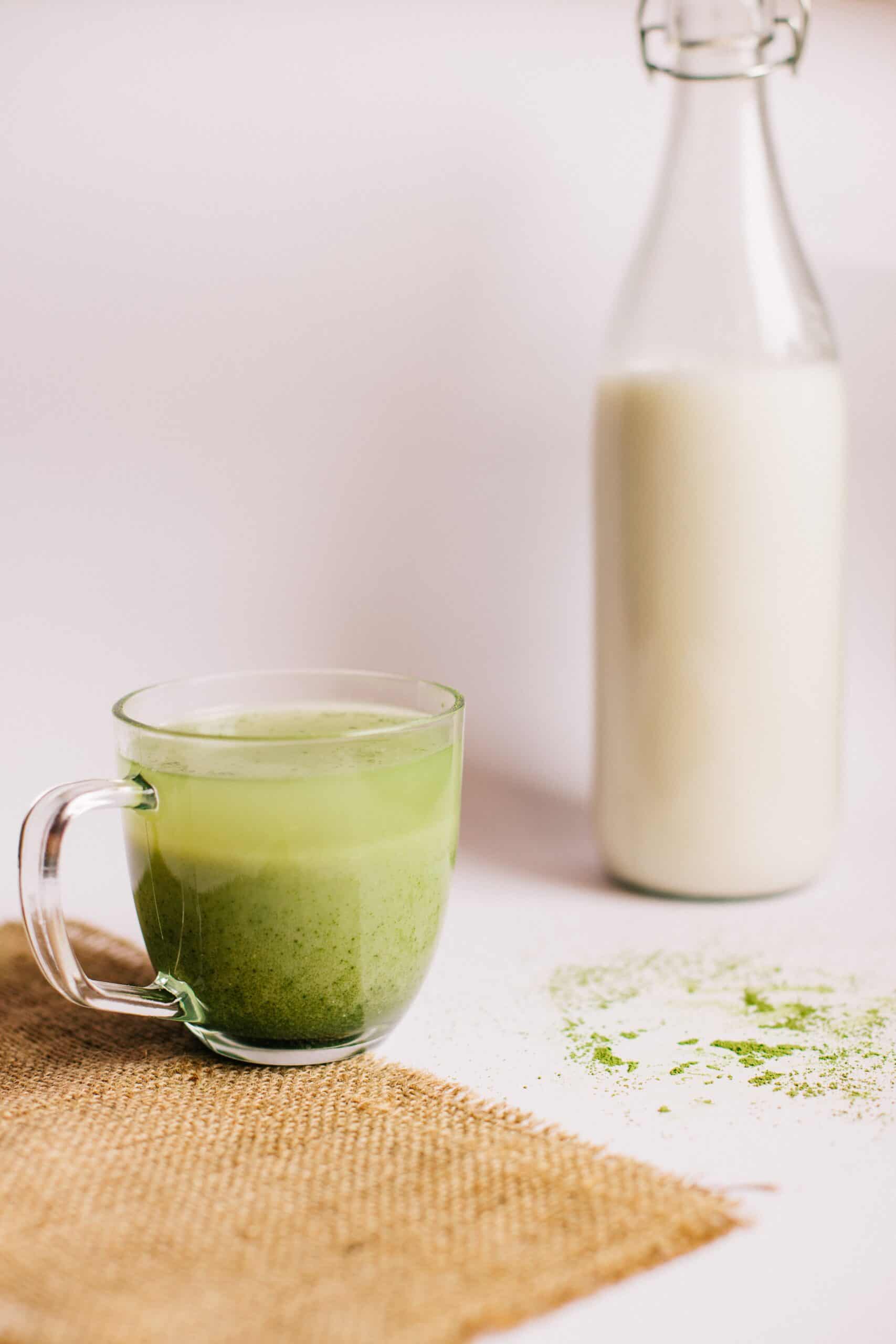 ---
Is Whole Milk the Best Choice for Matcha Latté?
Whole milk is often considered a great option for a matcha latte due to several reasons:
Creaminess and Texture: Whole milk's higher fat content gives the matcha latte a rich and creamy texture. This creates a luscious mouthfeel that enhances the overall drinking experience.
Balancing Flavors: The natural sweetness of whole milk helps balance the slightly bitter notes of matcha powder, resulting in a well-rounded and harmonious flavor profile.
Foaming Ability: Whole milk has proteins that aid in creating a stable and frothy foam when steamed. This foam adds a pleasing visual element to the latte and adds to its overall appeal.
Nutritional Value: Whole milk provides essential nutrients such as calcium, vitamin D, and protein, which can complement the health benefits of matcha. It's also rich in healthy fats.
Traditional Taste: In traditional matcha latte recipes, whole milk has been a classic choice for achieving a comforting and indulgent beverage.
---
Are You Lactose Intolerant? We've Got You Covered
If you're looking for a dairy-free alternative or have specific dietary preferences, you can also explore non-dairy milk options like almond milk, oat milk, cashew milk, or soy milk to make a delicious matcha latte.
Ultimately, the best milk for your matcha latte depends on your personal preference and dietary needs.
Milky Matcha Magic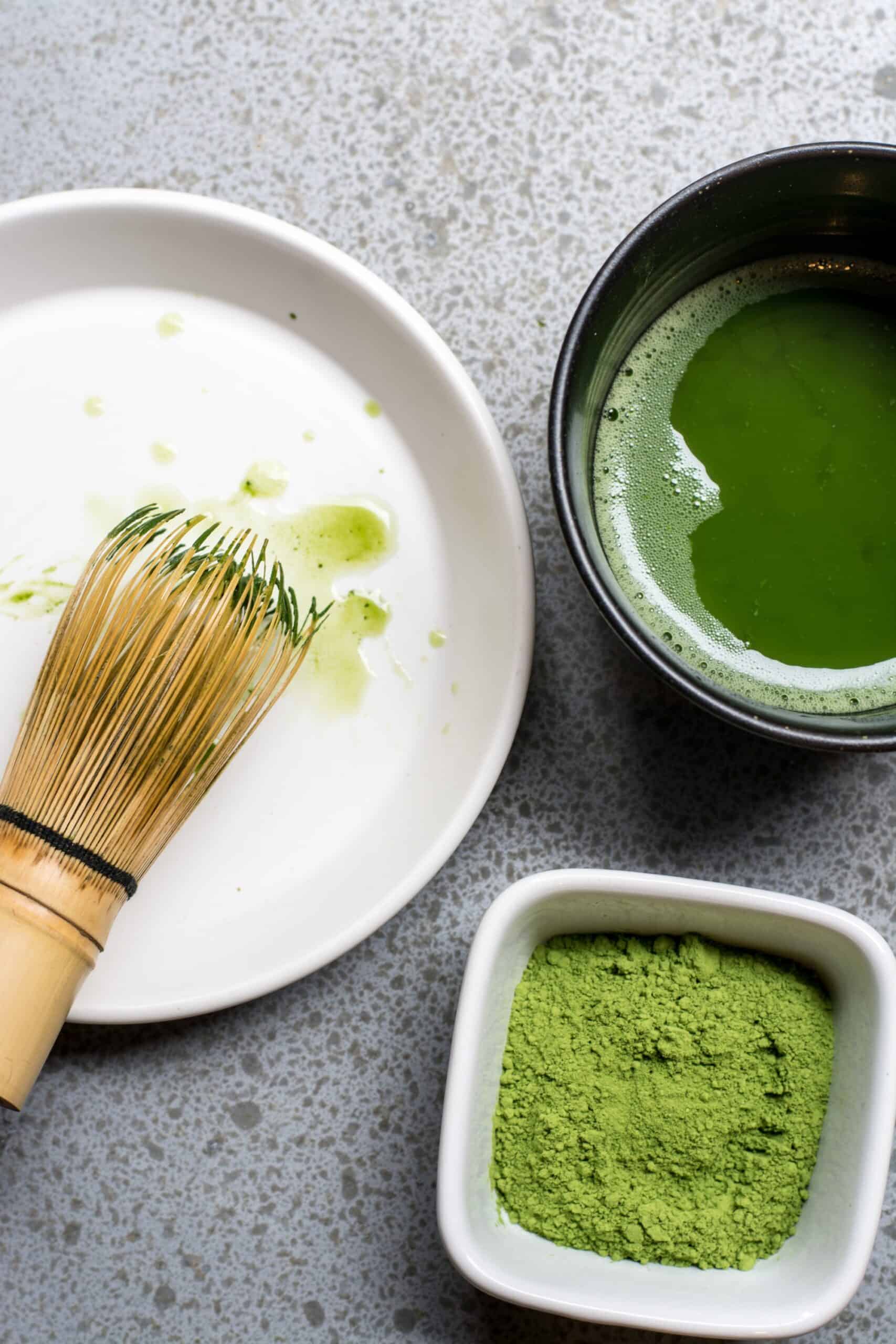 ---
Substitutions
Here are different kinds of milk to make the perfect matcha latte:
Almond Milk: For those seeking a dairy-free option, almond milk is a great alternative. Its nutty flavor complements the earthy notes of matcha, offering a unique flavor. Additionally, almond milk adds a light texture that doesn't overpower the matcha flavor.
Oat Milk: Oat milk is an ideal companion for a vegan matcha latte due to its creamy texture and neutral flavor. It blends seamlessly with matcha, creating a smooth beverage. Oat milk's frothability also adds a delightful layer of foam, enhancing the latte's visual appeal and overall experience. Additionally, its dairy-free nature makes it suitable for various dietary preferences and makes it popular as a harmonious matcha latte partner.
Coconut Milk: If you crave a tropical twist to your matcha latte, coconut milk is a good choice. Its rich and creamy texture, coupled with the subtle coconut aroma, adds a touch of indulgence to your tea. Keep in mind that coconut milk can sometimes separate when heated, leading to an uneven texture or appearance in your latte, so it's better used with iced matcha.
Soy Milk: Another popular non-dairy option is soy milk. Soy milk boasts a creamy texture and mild flavor that work harmoniously with matcha. It creates a satisfying latte with a velvety texture, perfect for anyone seeking a plant-based alternative.
---
Variations
Vanilla Almond Matcha Latte: Infuse your matcha latte with the delicate sweetness of vanilla-flavored almond milk. The combination of almond's nutty notes and vanilla's aromatic essence adds a delightful dimension to your drink.
Honey Oat Matcha Latte: Use oat milk sweetened with a touch of honey to create a comforting and unique flavor. The creamy oats and honey's gentle sweetness create a harmonious balance with matcha's bitterness.
Chocolate Matcha Latte: For a decadent treat, blend cocoa powder or chocolate syrup into your matcha latte. Use any milk of choice to achieve a creamy, rich, and slightly sweet fusion of flavors.
Spiced Matcha Latte: Add a dash of warmth and complexity by incorporating spices like cinnamon, nutmeg, or cardamom into your matcha latte. The spices pair well with various milk options, creating a cozy and aromatic beverage.
Rose Matcha Latte: Infuse the floral elegance of rose water or rose syrup into your matcha latte. This delicate and fragrant variation can be combined with different milk choices to create the best matcha latte.
Mint Matcha Latte: Incorporate fresh mint leaves or a hint of peppermint extract for a refreshing and invigorating twist on your matcha latte. Pair this with your preferred milk for a delightful fusion of flavors.
---
Elevate Your Day with a Luxurious Matcha Latte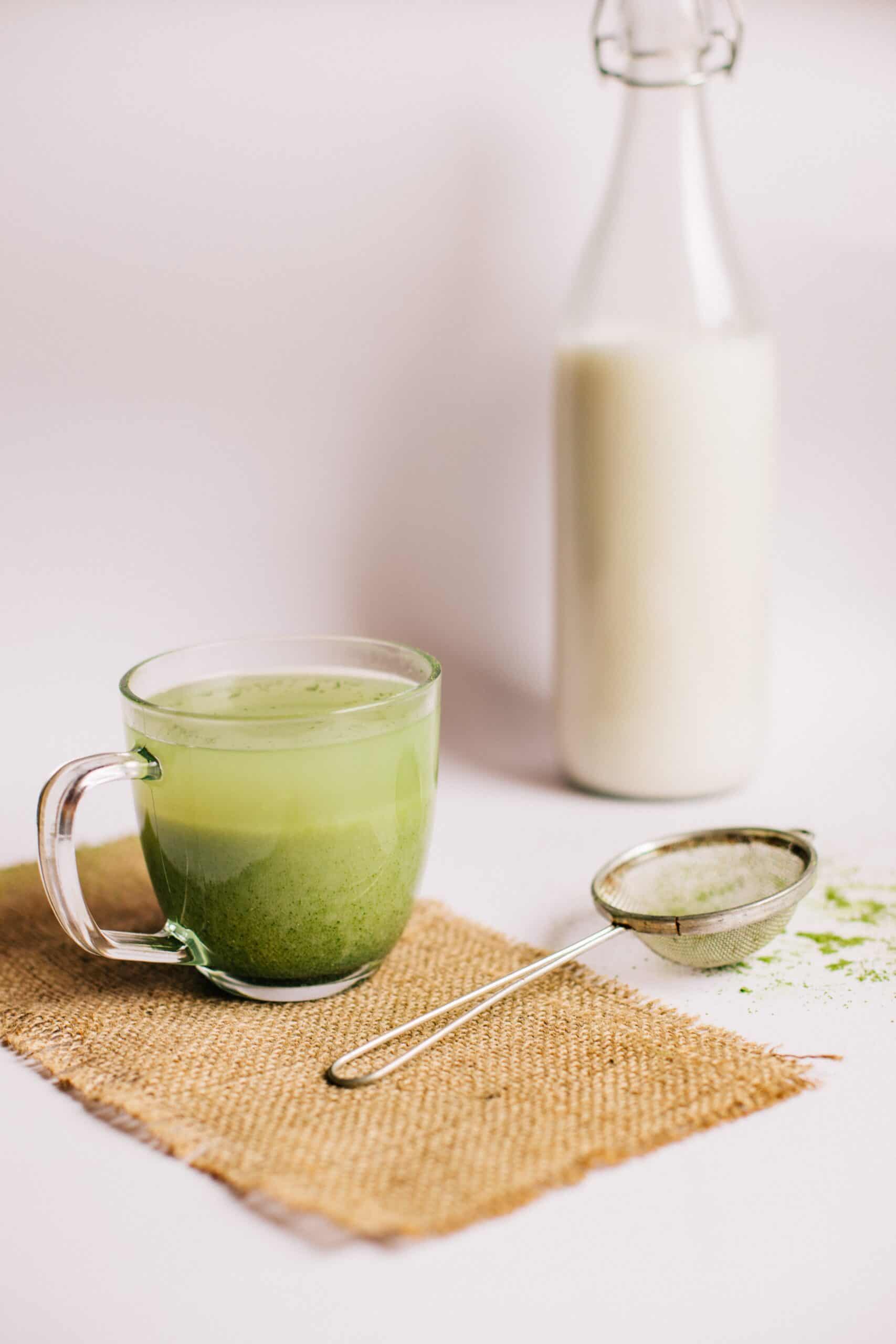 ---
Storage
Use an Airtight Container: Transfer the freshly prepared matcha latte into an airtight container. Glass or stainless steel containers are good choices. Make sure the container has a tight-fitting lid to prevent air exposure, which can lead to flavor changes and potential contamination.
Refrigeration: If you plan to store the matcha latte for a short period of time, place the airtight container in the refrigerator. Keep in mind that milk may separate slightly over time, so give the latte a gentle stir before reheating or consuming.
---
Top Tips
Look for milk that complements matcha's earthy and slightly bitter flavor. Milk with natural sweetness can help balance the bitterness, creating a harmonious taste. Consider options like whole, almond, or oat milk for a well-rounded flavor profile.
Choose milk that adds a creamy texture to your matcha latte. Creamier milk varieties, such as whole milk, coconut milk, or cashew milk, can create a luscious and indulgent mouthfeel.
If you enjoy a frothy latte, choose milk that froths well when steamed. Dairy milk and some plant-based options like soy milk and oat milk tend to froth nicely, creating a pleasing foam on top of your latte.
Consider your dietary needs when selecting milk. If you're lactose intolerant or following a plant-based diet, explore options like almond milk, coconut milk, soy milk, or oat milk. Ensure the chosen milk aligns with your nutritional requirements.
---
Matcha Harmony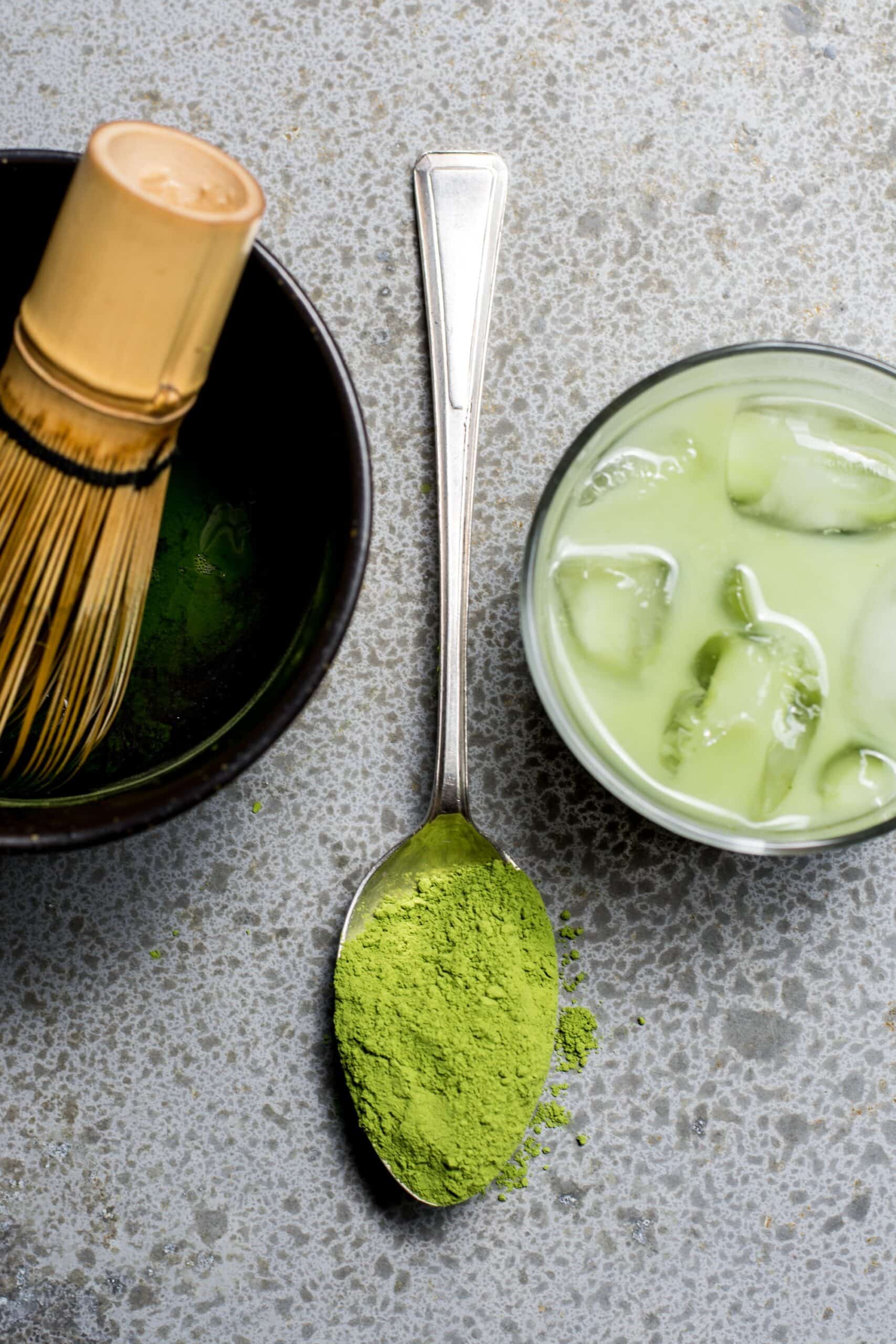 ---
Frequently Asked Questions (FAQs):
What's the role of milk in enhancing the matcha latte experience?
Milk adds creaminess, balances bitterness, and offers a textural contrast that enhances the overall enjoyment of a matcha latte.
Should I choose sweetened or unsweetened milk for a matcha latte?
I recommend using unsweetened milk. It allows you to control the sweetness and better appreciate matcha's umami taste.
Can I mix different types of milk in a matcha latte?
Certainly, experimenting with milk combinations can create unique flavors and textures.
Which plant-based milk is best for frothing matcha lattes?
Soy milk and oat milk are generally the top choices for frothing in matcha lattes among plant-based options due to their amino acids and fat content.
Can I use rice milk to make a matcha latte?
Rice milk is a dairy-free alternative that can work well for creating a plant-based matcha latte. However, keep in mind that rice milk has a thinner consistency compared to other plant-based milk alternatives like almond milk or oat milk. As a result, it might be slightly less creamy than if you were using thicker milk.
Can I use hemp milk for a matcha latte?
Yes. Hemp milk is a dairy-free alternative with a creamy texture that can complement the earthy taste of matcha. Keep in mind that hemp milk's taste is nuttier than other alternatives, so consider its flavor profile when pairing with matcha.
---
Pairing
These are my favorite dishes to serve with [this recipe]: