Are you on a ketogenic diet? Do you sometimes feel lazy about preparing a keto breakfast? Hopefully these easy keto breakfast recipes and ideas will inspire you in the kitchen! Generally, proteins aren't an issue on a keto diet, but how about flavor, healthy fats, and ease? The Lazy Keto Breakfast Ideas below are perfect for a quick keto breakfast or a ketogenic diet meal prep routine.
---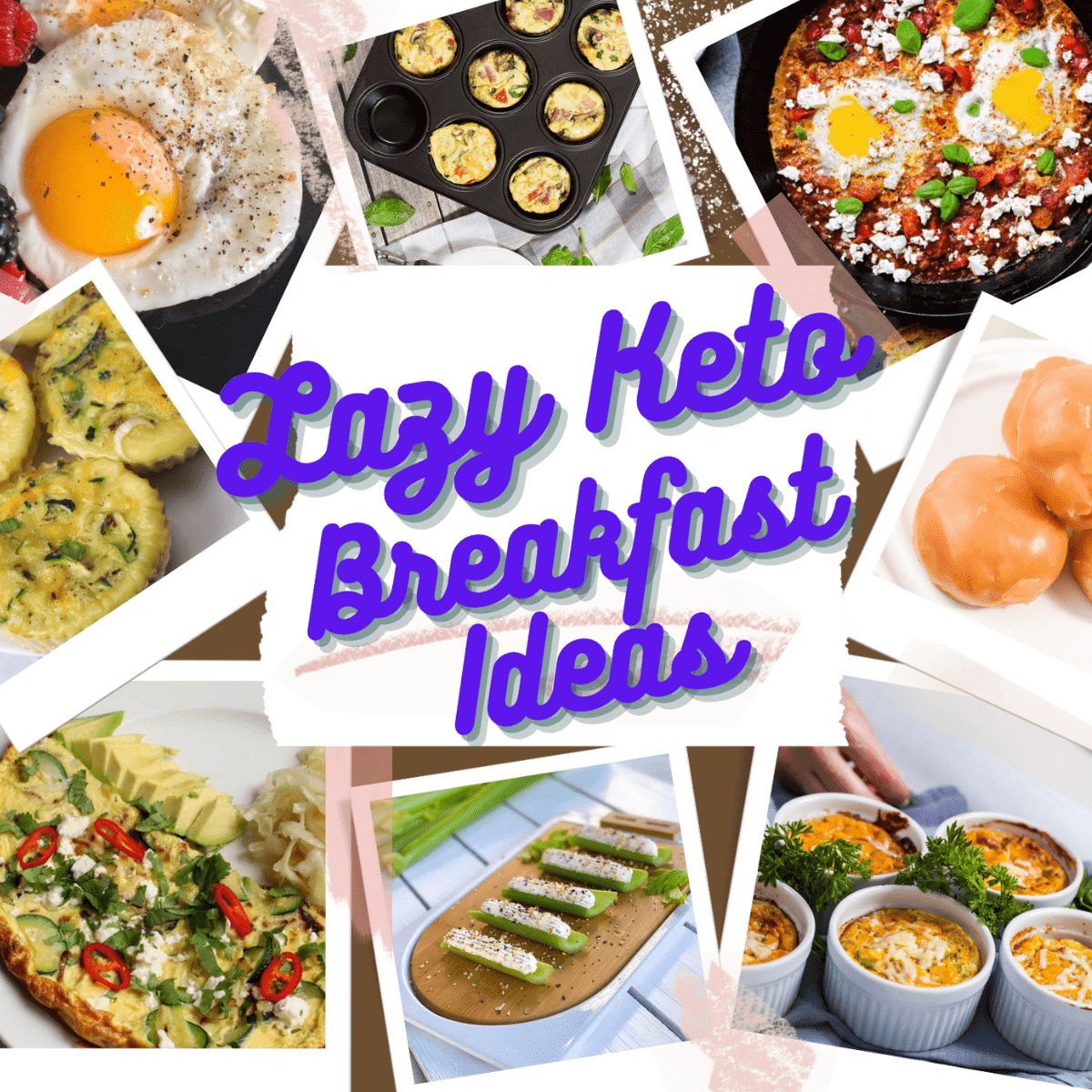 ---
Whether you're on a keto diet or not, breakfast is the most important meal of the day. Breakfast breaks the overnight fast and jump-starts your metabolism, allowing you to burn calories all day. Breakfast also provides you with the energy you require to get things done.
Here are 15 lazy keto breakfast ideas that are simple and quick to make, and I hope you enjoy them.
---
Jump to:
---
Easy Keto Breakfast on the Go
Eggs: Whether you make a classic omelet or a traditional boiled, scrambled, fried, or poached version, eggs are always handy when it's meal time. They are not only delicious, but they are also one of the most versatile protein-rich foods.
Bacon: Another simple yet versatile ingredient that can be used to sneak in some extra fat to keep you pleased is bacon.
Avocado: Avocados can be a real time saver in the morning. Simply spoon it out of the shell, sprinkle with lemon juice (or your favorite spices), and you're ready to go. It goes well with eggs, a keto plate of cold cuts, or a salmon plate.
Cheese: Cheese comes in a variety of shapes and sizes, and we love them all. Block, sliced, shredded, or cream are all options. To name a few, feta, parmesan, cheddar, brie, or mozzarella. Make some quick cheese roll-ups to serve cold, or add cheese to your omelet or scrambled eggs.
Cold cuts: It's always a good idea to keep a variety of sliced meats in the refrigerator, such as roast beef or prosciutto, so you can pick and choose depending on your mood.
---
Eggs: Convenient and Versatile
There are numerous ways to incorporate eggs into a lazy keto diet breakfast for your most important meal of the day. You can eat it fried, scrambled, poached, or as an omelette with a variety of low carb fillings and sides.
---
---
Easy to Make and hard to Resist!
---
A Low Carb, Grain-free, and Gluten-free Concoction
---
Keto Pizza, Anyone?
---
Craving Something Sweet?
These keto breakfast recipes are a lifesaver when you're short on time in the mornings! Serve them with Best Tea For Keto and enjoy!
---