Perfectly crunchy food without all of the oil? This has been an appealing concept for anyone who wants to enjoy their favorite dishes without the fat. Is this, however, even possible?
You might ask yourself this question: Air Fryer vs Deep Fryer: Which is best? Can food cooked in an air fryer be called "fried"? Well, air Fryers have changed the game of frying, making it a healthier alternative to deep fryers.
So, what has made them so popular recently, and how do they compare to deep fat fryers? We'll dive into the pros and cons of air fryers and deep fryers to help you decide which is best for you.
---
Crispy Chicken Without Oil?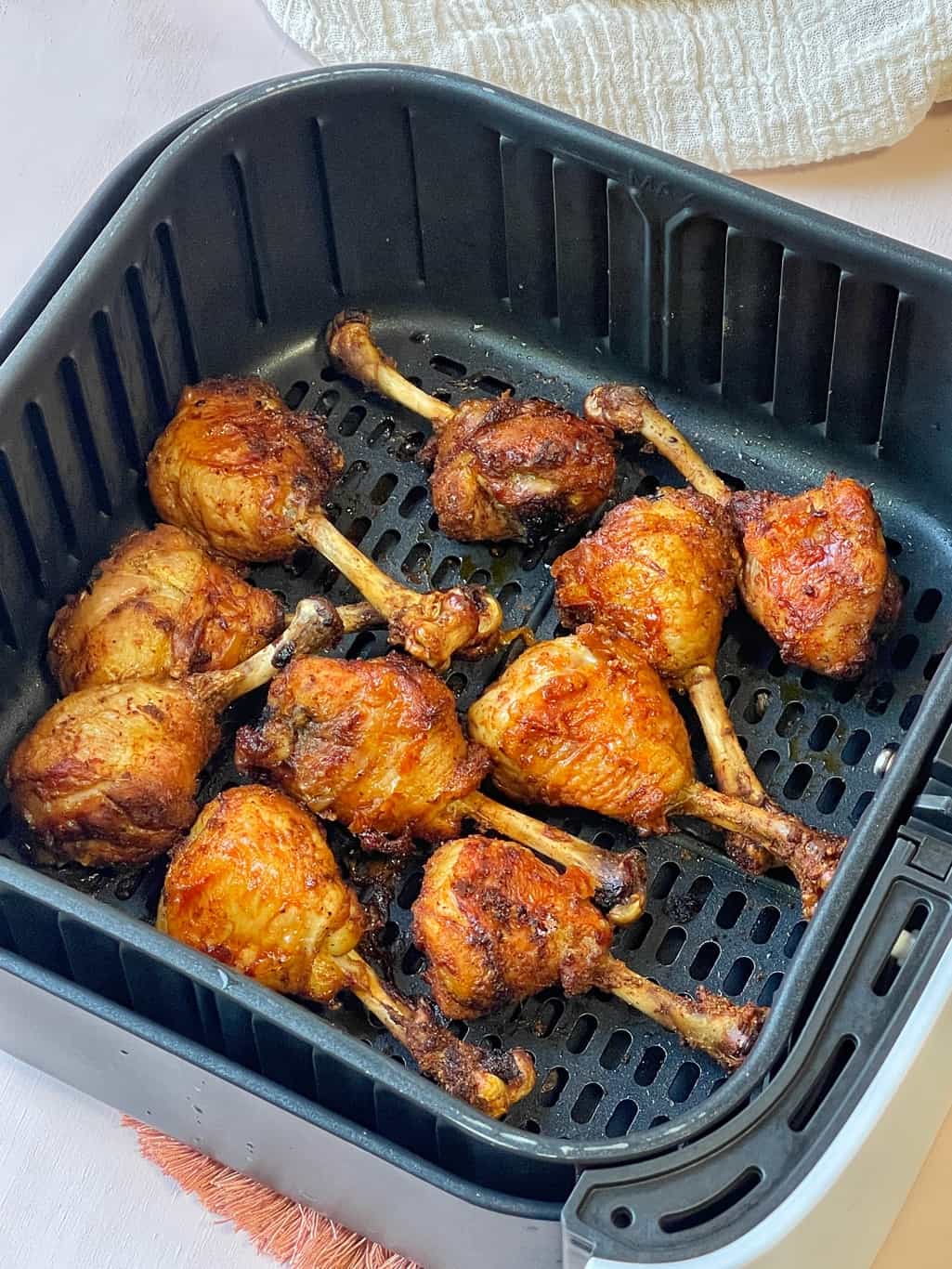 ---
When Did People Start Deep Frying?
Deep frying has been practiced for centuries. It is thought to have originated as early as the fifth millennium BC. It has long been a popular method of cooking a wide range of foods, from traditional French fries to donuts and fried chicken.
In 1918, The Pitco Frialator was invented. It extended the life of cooking oil. Quickly, this piece of equipment became a fixture in restaurant kitchens. It reduced costs while also improving food quality.
Deep fryers have long been a quick and easy way to prepare foods, allowing restaurant owners to prepare a wider range of dishes. They are commonly found in food trucks, food stands, diners, and fast-food establishments such as McDonald's.
---
What Could Be Better than Deep Fried French Fries?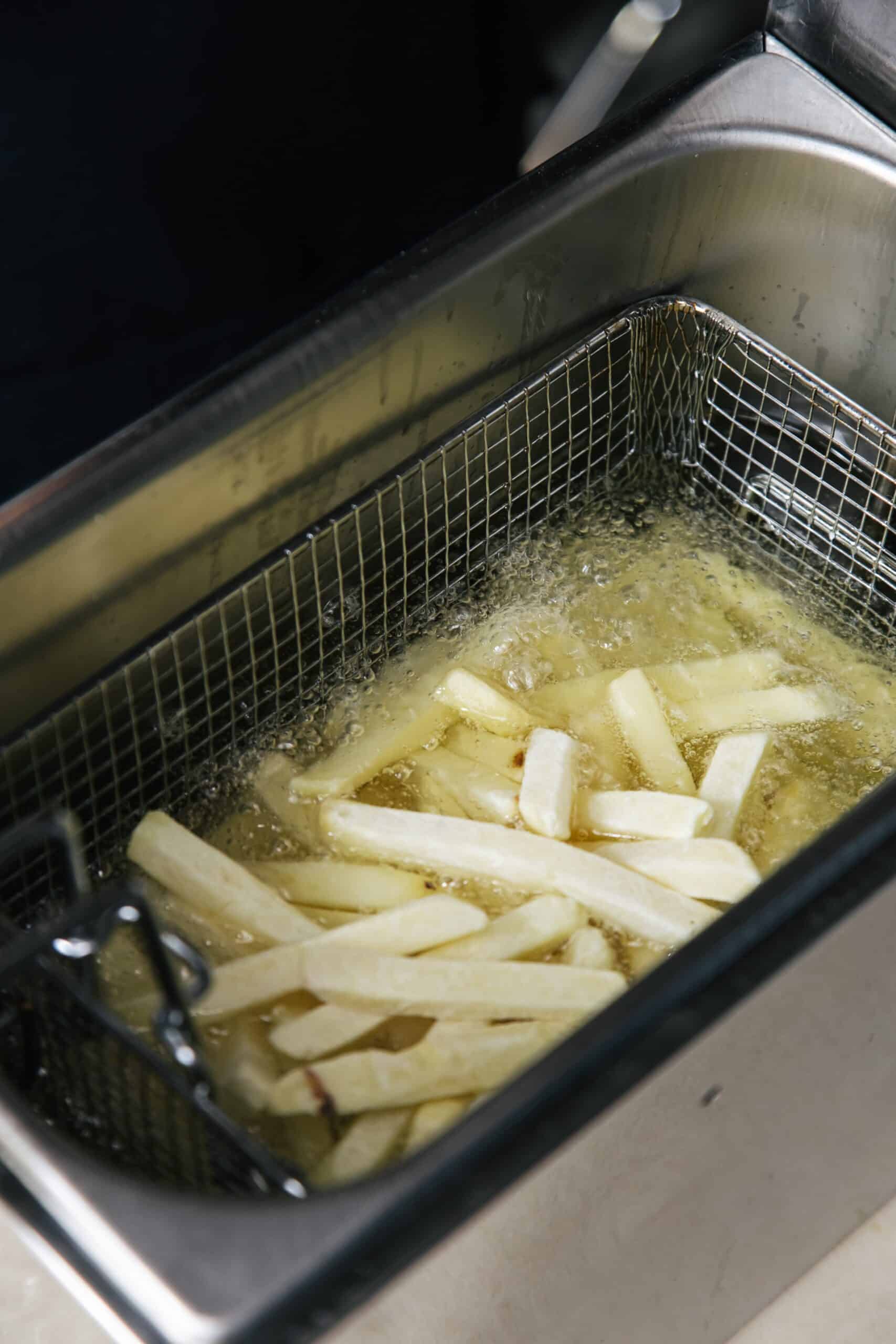 ---
How Do deep Fryers Work?
Deep fryers are commonly made of stainless steal. They work by encircling the food with hot oil that has been heated to a temperature between 160 and 370 degrees Celsius (320 – 700 Fahrenheit).
Depending on the type and preference, the food can be cooked in 3 to 10 minutes. The oil acts as a convection heat source in the process, much like a convection oven.
The secret to successful deep frying is that oil can reach temperatures well above the 212 degrees Fahrenheit. When food cooks in extremely hot oil, it forms a crispy crust that seals in flavor and texture.
This results in a delicious meal, but cooking at such high temperatures is not for everyone. Commercial fryers with infrared or convection heating are efficient but frequently costly. This is where air fryers come into play.
---
Deep Fryers: Crispy Goodness in Less Time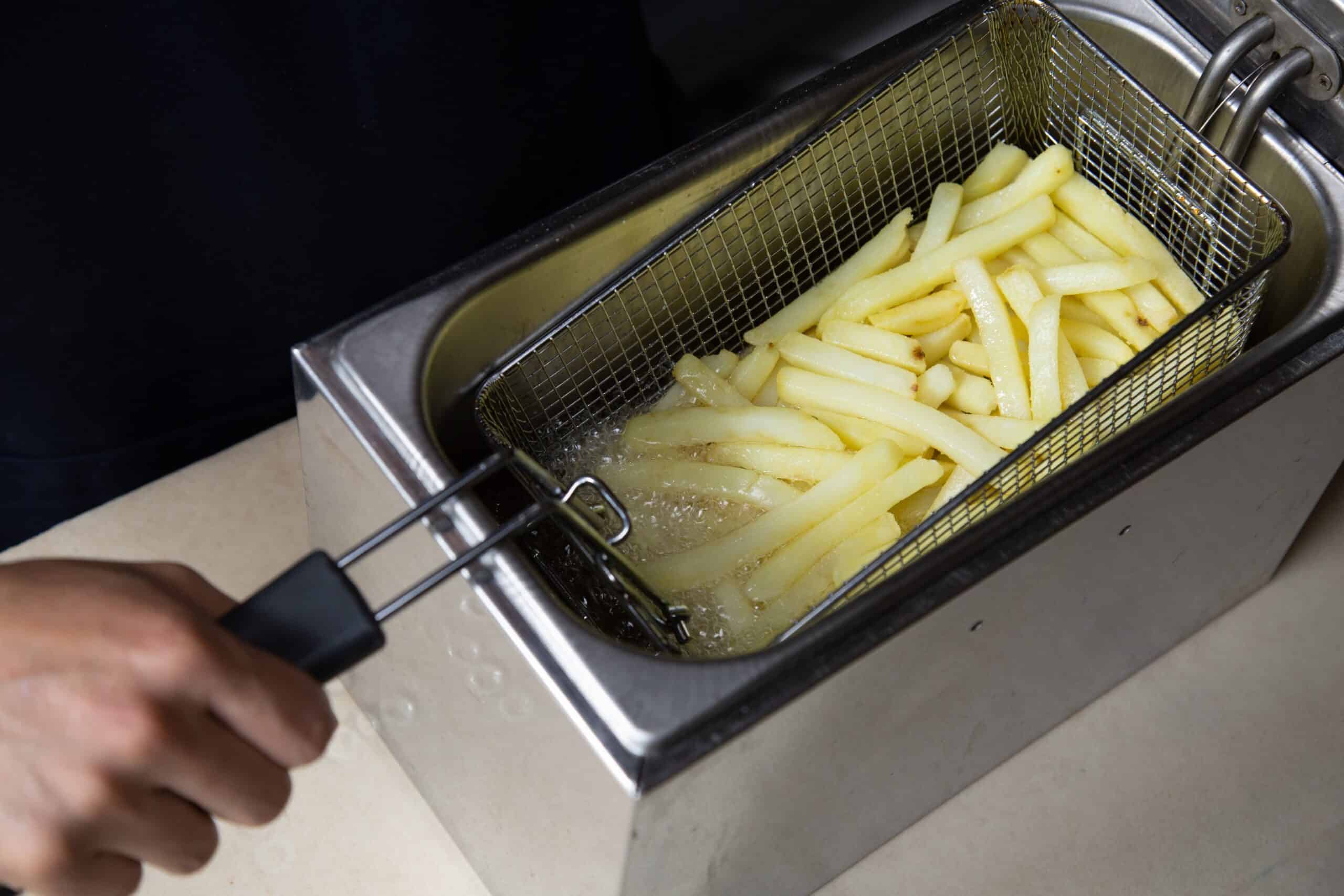 ---
How Do Air Fryers Function?
Air fryers cook at the same high temperatures as conventional deep fryers. Instead of immersing the food in oil, they cook the food by the circulated hot air. This virtually eliminates the use of oil in the frying process.
A company called GoWISE created the first prototype air fryer, which was released in 2015. The early models were unimpressive and required assembly from separate parts, but they have since become more efficient and user-friendly. Most retail outlets and kitchenware stores now sell air fryers.
---
Have You Ever Tried Air Frying Salmon?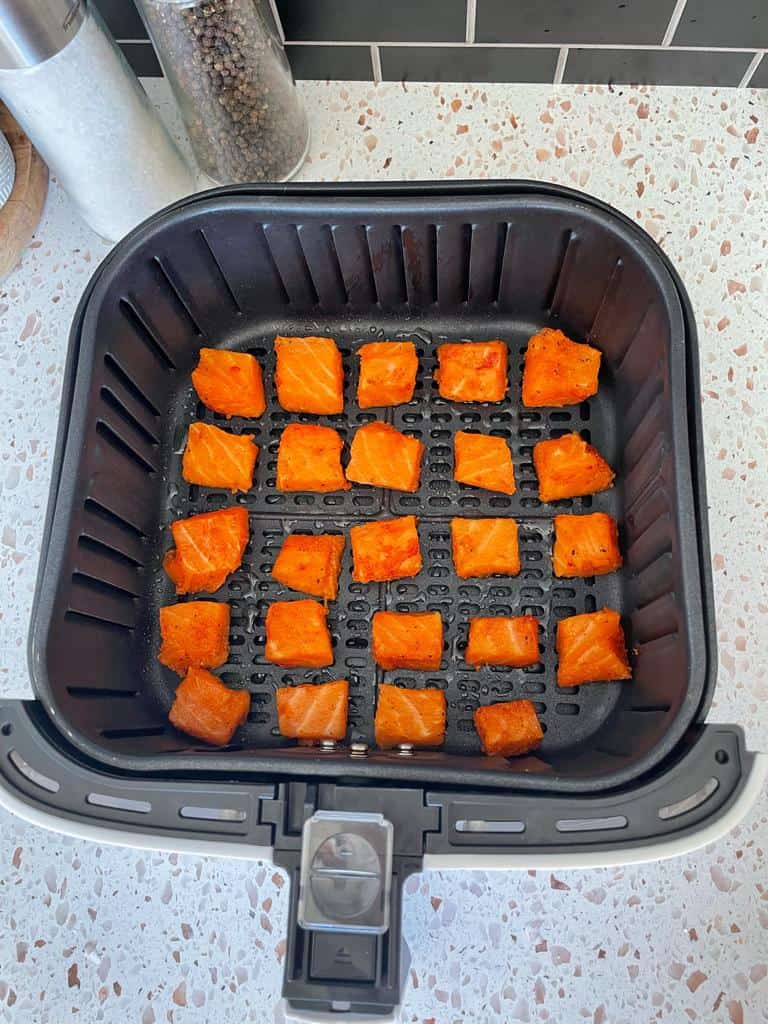 ---
Air Fryer Vs. Deep Fryer: Cooking Method
The most obvious difference between deep fryers and air fryers is how they cook food. Air fryers, as opposed to deep fryers, use hot circulating air to surround their contents. This means that less oil is required to prepare food than when deep frying.
A serving of French fries with a similar crunchy texture, for example, can be made in an air fryer with as little as one tablespoon of oil, as opposed to four tablespoons in deep-fried French fries.
---
Perfectly Crunchy!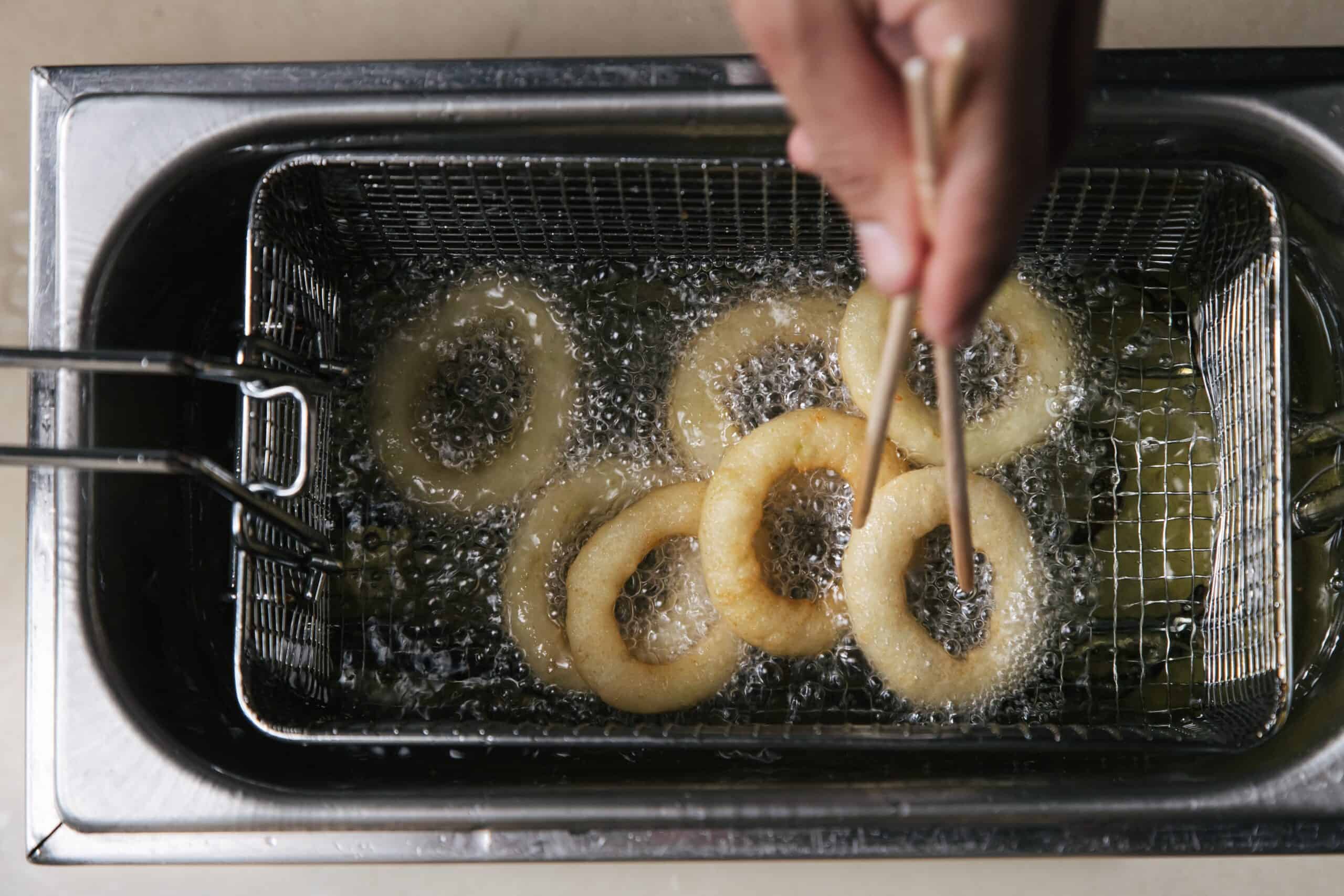 ---
Air Fryer Vs. Deep Fryer: Size
Air fryers are smaller and less bulky, though this varies by brand. The air fryer basket is also larger than that of a deep fryer, making it easier to prepare large amounts of food at once.
Some commercial deep fryers can hold up to 24 liters of oil, but the average personal deep fryer holds one to three liters. Countertop air fryers can be as large as 8 quarts or as small as 2.75-quart.
---
Air Fryer Vs. Deep Fryer: Price
Air fryers are generally more expensive than deep fryers. Also, air fryer baskets are also more expensive to replace if they break, though this varies by manufacturer.
---
Air Frying Vs. Deep frying
Taste
Both fryers can produce crispy, crunchy food that is golden brown in color. Which one is better is a matter of personal preference. Many people enjoy fat because it has a distinct flavor profile that adds substance to a dish. The problem is that air frying lacks the fatty flavor palette that regular deep-fried food has.
If you like the fatty, almost melty flavor of the oil, you might not think air-fried food tastes as good as deep-fried food. If fatty foods repulse you, on the other hand, you'll probably be an air fryer fan.
---
Cooking Time
Deep frying is usually faster than air frying. However, the lower heat settings in an air fryer are ideal for cooking food slowly and gently, which can produce excellent results with fish or meat. The key is to simply use the appropriate cooking time and temperature setting.
---
Cleaning
Air fryers are generally easier to clean, especially if the air fryer basket is lined with foil or Air Fryer Disposable Paper Liner before use. Because of all that oil, deep-fryers take a little longer to cook, which is why many people use them outside.
Frying food in oil can create a huge mess, leaving you with a soiled and smelly deep fryer. Cleaning an air fryer is made easier by the fact that the main casing remains clean and oil splatters are contained within the removable tray.
---
Odor
Cooking without oil is much more convenient for people who live in small spaces or who dislike cooking odors in their homes. This is one of the benefits of air frying, which produces less odor than deep-frying in oil.
---
How About Air Fried Asparagus?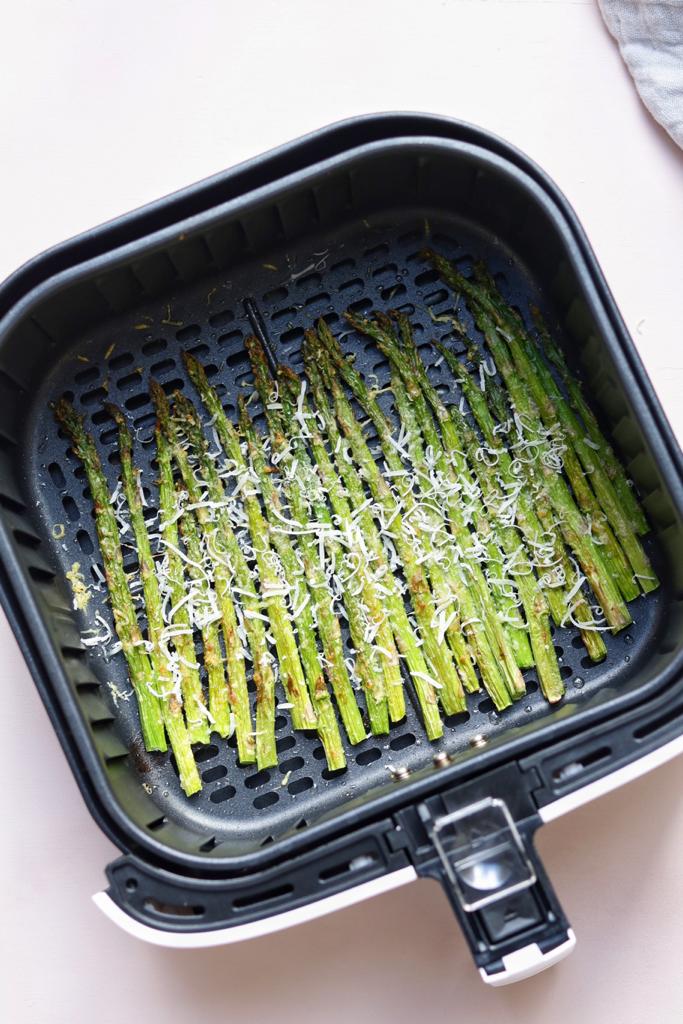 ---
Is "Air Frying" the Same as "Frying"?
If you want to get technical, air frying isn't technically a type of frying. Frying is defined as the use of oil to transfer heat into food, whereas air frying does not. Air frying is essentially the same as baking in a convection oven.
The truth is that this type of baking is simply a little crispier than your average oven, which is why it's marketed as "frying." It's a clever marketing strategy.
---
Is Air Frying Healthier than Deep Frying?
Deep frying is a no-no for those watching their weight or suffering from conditions like diabetes and high blood pressure. However, with the introduction of air fryers, cooks can now enjoy their favorite fried dishes without the excess oil and grease.
Instead of frying the food in hot oil, air fryers use a super-hot circulating air system that cooks the food by applying intense heat to the exterior. This allows you to recreate fried dishes without all of the unhealthy fats.
Air fryers are superior to deep fryers in that they use little to no oil when compared to deep frying. This means you can eat fried foods without fear of consuming too much fat or calories, making them a healthier option.
However, not all foods may benefit from air frying. According to WebMD, air-frying fish increased the amount of a substance known as "cholesterol oxidation products," and it also appears to reduce omega-3 fatty acids.
---
Nothing Beats Air Fried Veggies with Cheesy Goodness!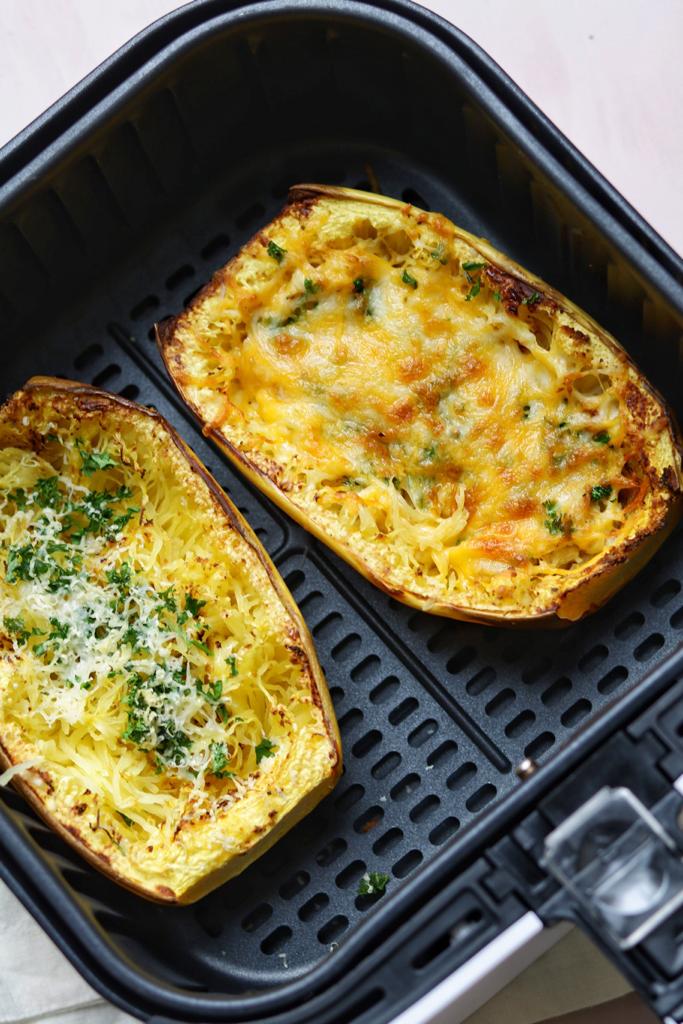 Frequently Asked Questions (FAQs):
Is it possible to cook battered food in an air fryer?
A wet batter containing eggs, milk, and flour can be used however make sure the batter isn't too runny. To prevent sticking, the outside of the batter should be made of something dry, such as breadcrumbs.
Can an air fryer replace a deep fryer?
In most cases, yes. It can fry almost anything except wet battered foods. It won't produce the same results, but it will get food reasonably crispy and more evenly.
What are the cons of air fryers?
Air fryers take longer to cook than deep fryers and do not produce the same crust, though they do get crispy. Air fryers are also slightly more expensive.
---
Perfectly Air Fried Crispy Chicken Thighs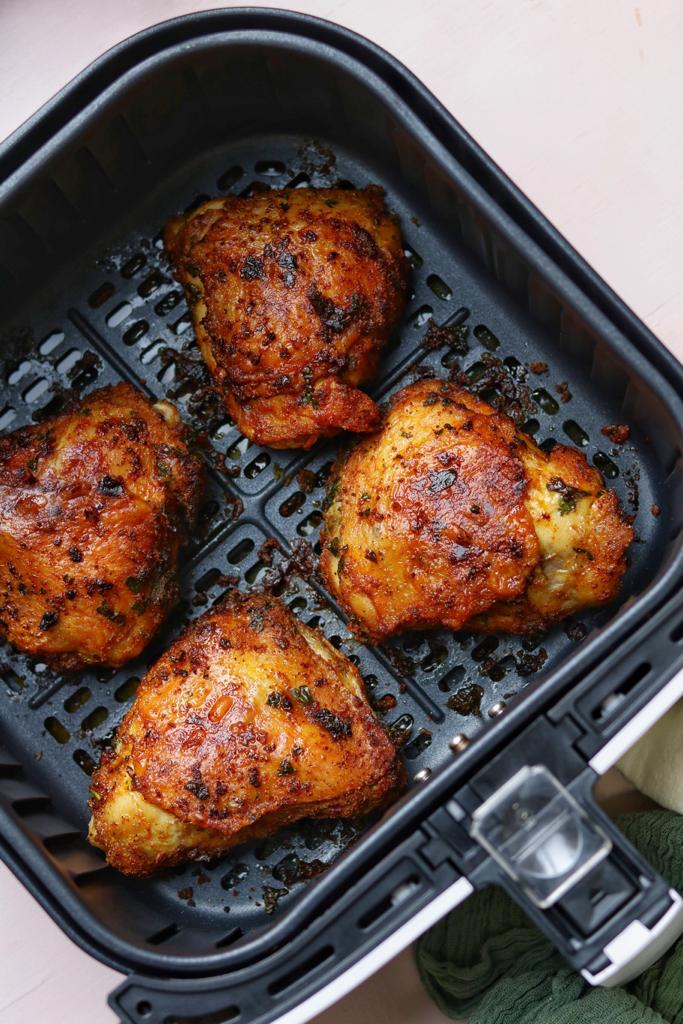 ---
The Bottom Line
The air fryer is extremely easy to use. It heats up quickly and is simple to clean. It's also much easier to use than a deep fryer. The versatility of the air fryer, as well as the reduction in fat content and extra calories from using less oil, make it an excellent choice.
The deep fryer, on the other hand, is better for that classic crispy crust and flavor. Deep fryers are also slightly less expensive upfront, but you must take into consideration the cost of oil.
Both produce a delicious and crispy texture, but the air fryer is the clear winner based on all of the criteria. You will regret not adding an air fryer to your kitchen appliance collection.
---
Here Are Some Air Fried Recipes You Must Try:
---