McDonald's breakfast sauce is a unique sauce that is tangy and creamy, made with Mayonnaise, dill, mustard, lemon juice, and a few other ingredients. Preparing this sauce is easy, just whisk all the ingredients and you are good to go. This sauce is delicious on chicken, seafood, and other breakfast meals.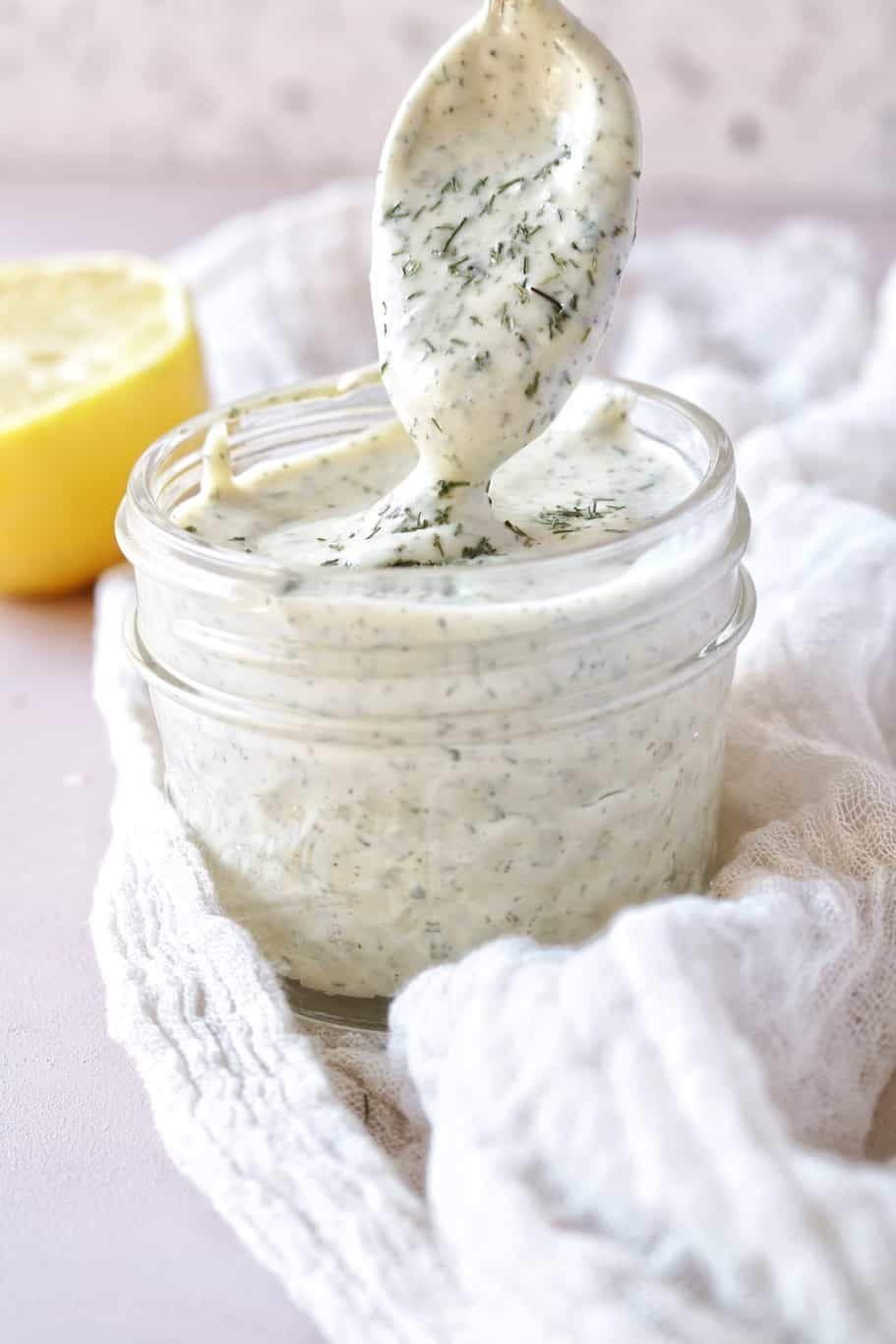 This Mcdonalds breakfast sauce recipe tastes so close to the real thing that your family will think you got it from the drive-thru. It's creamy, tangy, and savory, and goes well with a variety of dishes.
The options are limitless, ranging from your favorite breakfast foods to seafood, chicken, and more! The recipe is straightforward, and anyone can make this delectable breakfast sauce at home.
---
A Unique Addition to Your Dishes
---
Jump to:
---
Everyone knows that Mcdonald's sauces are out of this world. They are, after all, half the reason to visit McDonald's! However, I believe their breakfast sauce is by far the most unique and delicious.
This easy Mcdonald's breakfast sauce recipe is so versatile. You can serve it with a variety of dishes such as Air Fryer Salmon Nuggets, Crispy keto Air Fryer Garlic Parmesan Chicken Wings, and Easy 60 Minutes Crispy Air Fryer Rotisserie Style Chicken.
This sauce can also be used as a dip. Dip your favorite veggies in this tangy sauce and enjoy the taste! It pairs well with French fries, Air Fried Taco Bell Cheesy Fiesta Potatoes, Easy Air Fryer Asparagus Parmesan, and Air Fryer Hasselback Potatoes.
You can also serve this sauce with cheese bagels, toast bagels, and Easy And Simple Seasoned Air Fryer Pita Chips. It also tastes great with eggs and sausage!
---
What Is McDonald's Breakfast Sauce?
McDonald's Breakfast Sauce was introduced in 1973 in Mcdonald's restaurants and was initially sold only to customers who wanted to add it to their breakfast food. Unfortunately, McDonald's no longer sells their breakfast sauce. So, this recipe is extremely useful if you want to recreate that delicious sauce!
McDonald's Breakfast Sauce Recipe adds a distinct flavor to your food. It is simple to make at home. Simply mix mayonnaise, yellow mustard, dill weed, steak sauce, and lemon juice, and the sauce is only a few minutes away!
This sauce is also convenient because you can get it at any time of day or night without having to wait for the restaurant to open.
---
Best Dipping Sauce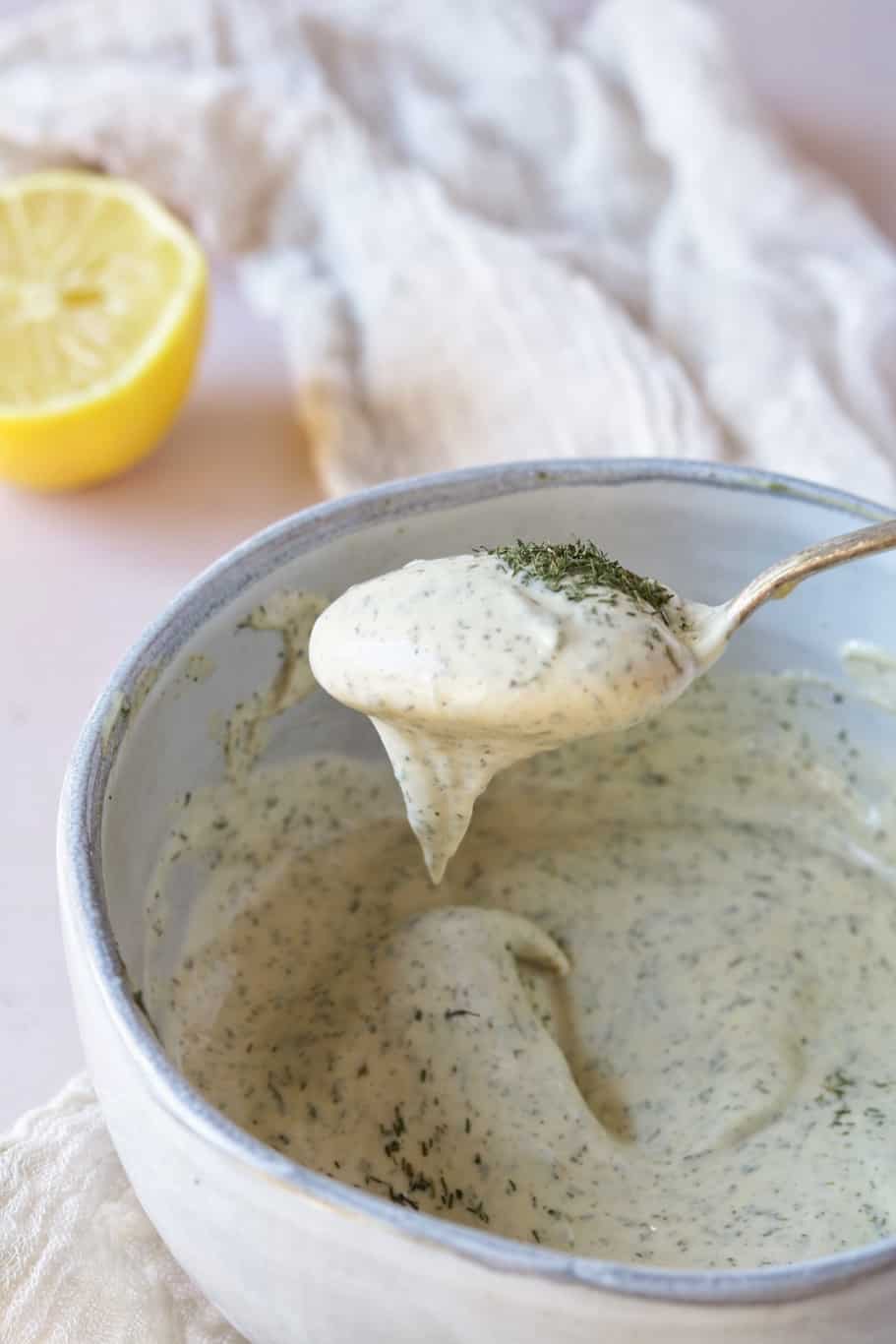 ---
Can You Make McDonald's Breakfast Sauce at Home?
You might think that McDonald's delicious breakfast sauce contains some secret ingredients that make it taste so good — but in reality, you can make your own breakfast sauce that tastes exactly like the real deal!
Making your own McDonald's breakfast sauce is a fantastic idea. You can eat it not only for breakfast, but also for any other meal of the day, and you can add it to your favorite dishes too.
---
McDonald's Breakfast Sauce Ingredients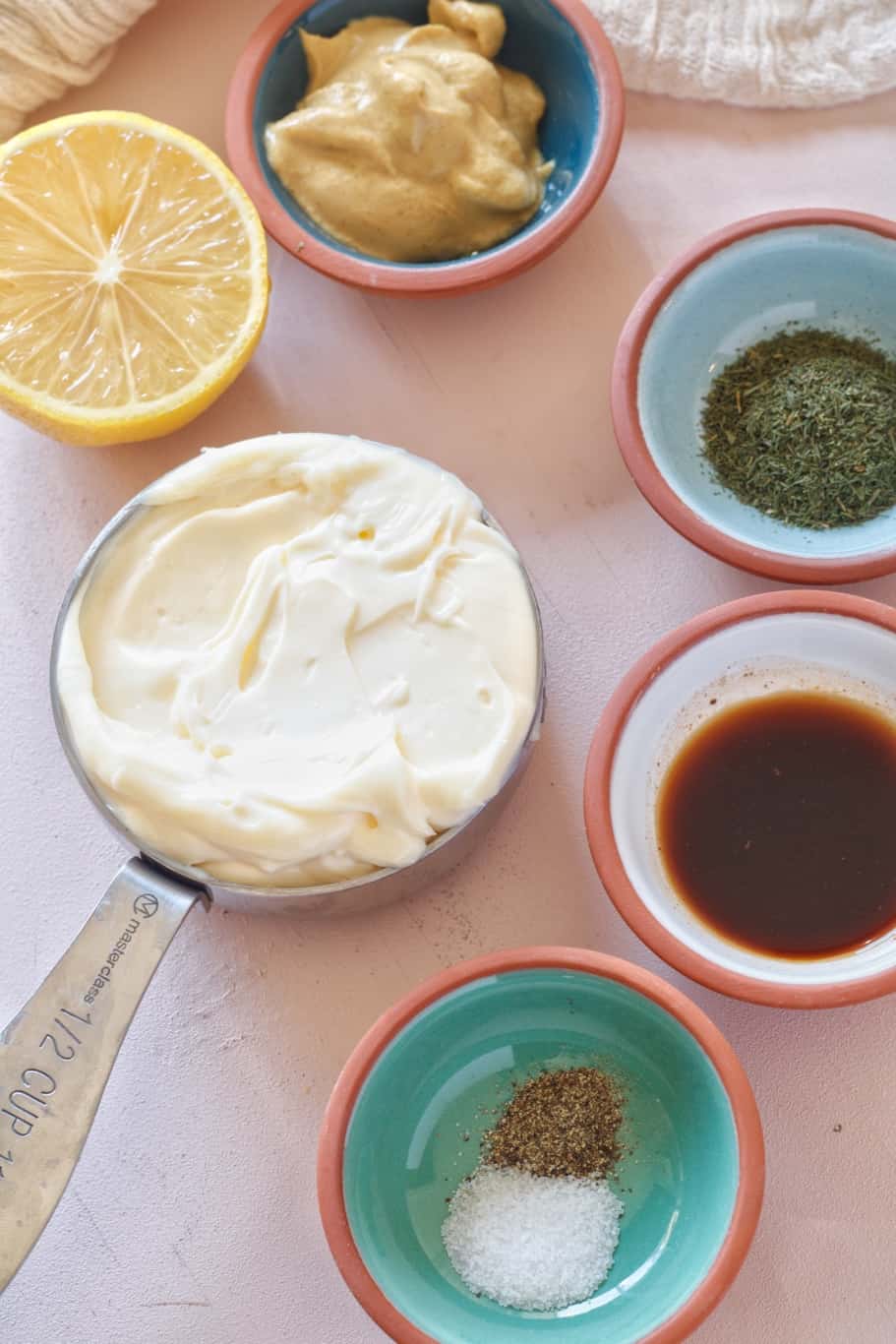 ---
McDonald's Breakfast Sauce Ingredients
If you love McDonald's Breakfast Sauce as much as I do, you should learn how to make it yourself. Fortunately, it's super easy to make and only requires a few simple ingredients that you can find at local grocery stores. Here are the main ingredients:
Mayonnaise: Mayonnaise is the base of this breakfast sauce.
Yellow mustard: It brings tart and tangy flavors to the sauce.
Lemon juice: It brings out zesty flavors.
Steak sauce: Steak Sauce contains tomatoes, vinegar, raisins, and anchovies. Overall, it gives the sauce a tart, sweet, and peppery flavor.
Dried dill weed: Dried dill weed leaves give sauces a grassy aroma.
Salt and pepper: Add salt and pepper to taste
See the recipe card for quantities.
---
Incredibly easy to Make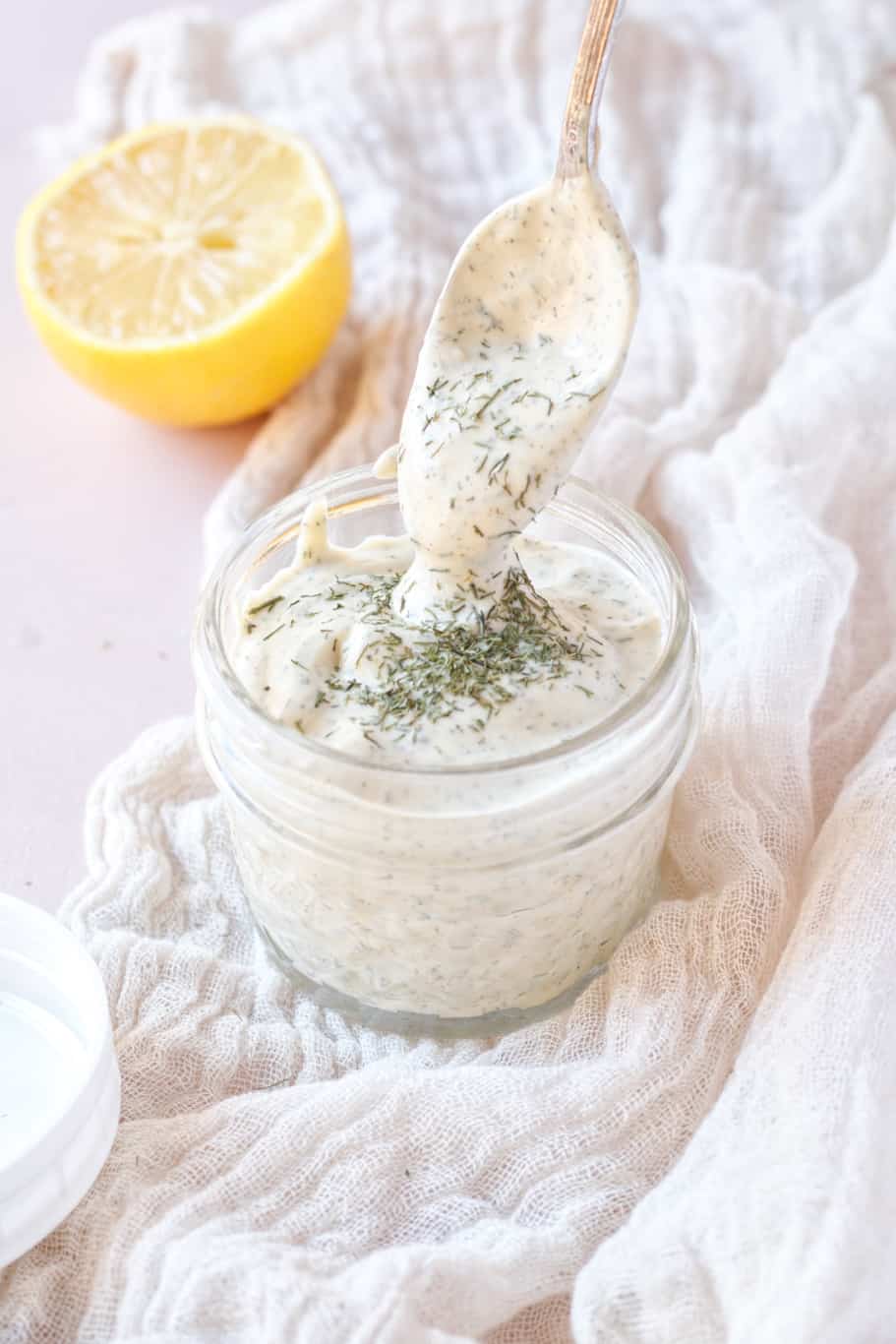 ---
Steps to Prep
In a small bowl, combine mayonnaise, mustard, steak sauce, lemon juice, and dill; season with salt and pepper.
Cover the bowl and refrigerate for at least 4 hours before use.
---
Substitutions
Mustard: Instead of yellow mustard, you can use Dijon mustard.
Mayonnaise: If you don't have mayonnaise, you can use sour cream instead. It's very similar in consistency, and a slightly healthier option.
---
A Crowd Pleaser!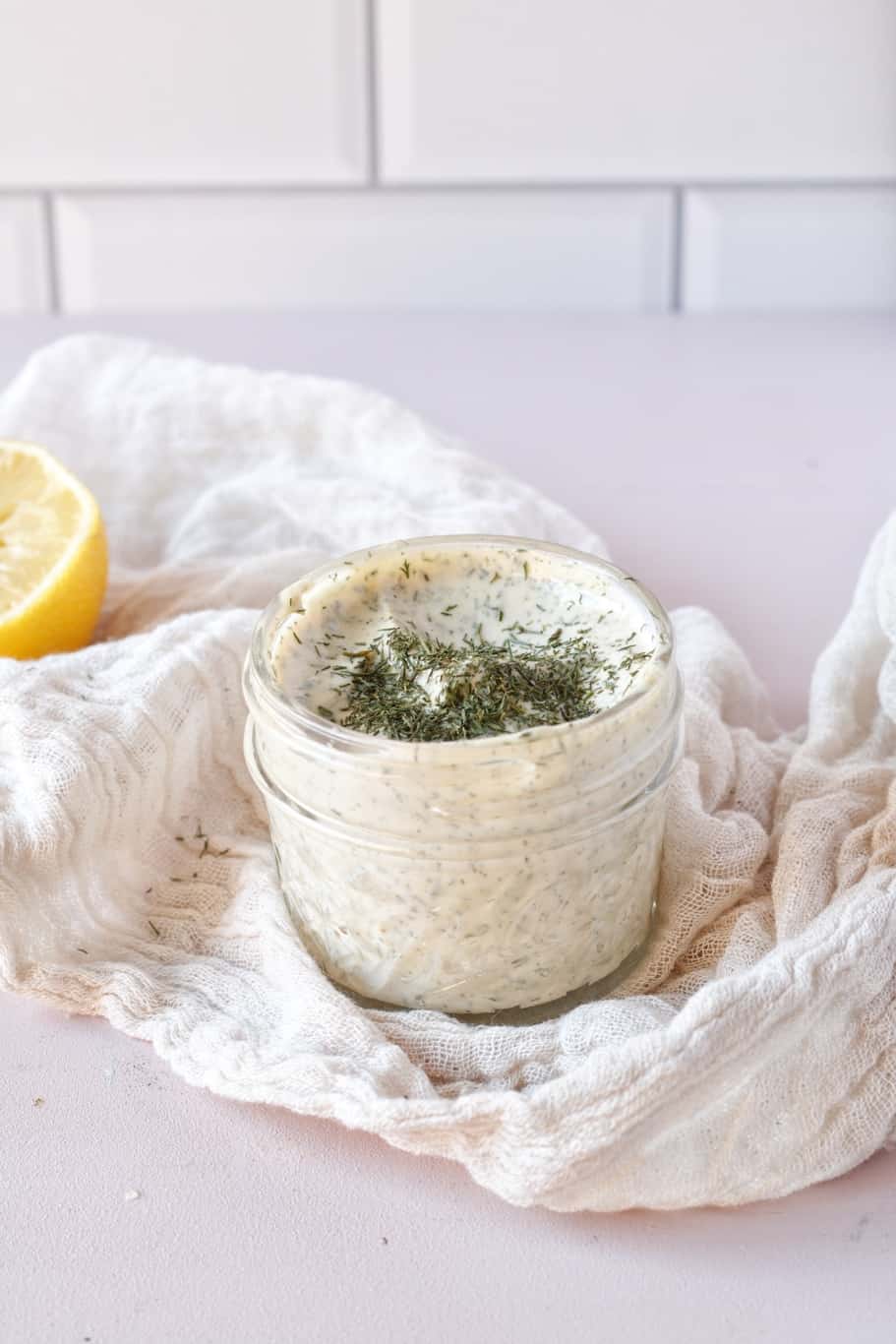 ---
Variations
Spicy: If you don't mind a spicy kick in your food, you should definitely try incorporating some hot sauce, such as tabasco sauce, into the homemade McDonald's breakfast sauce. If you don't want the sauce to be hot but still want a moderately spicy flavor, mix in a dash of cayenne pepper.
Deluxe: To change up the flavor, you can add some garlic powder and onion powder.
Cheesy: Add some melty cheese or cheddar cheese for a cheesy flavor.
Sweet: For a dash of sweetness, you can add some maple syrup.
---
Equipment
You don't need special equipment to make this high-quality breakfast sauce.
Bowl: You will need a mixing bowl to mix all the components.
Whisk: Use a whisk to combine until you have a smooth and creamy texture.
---
This Sauce Will Be Your New Addiction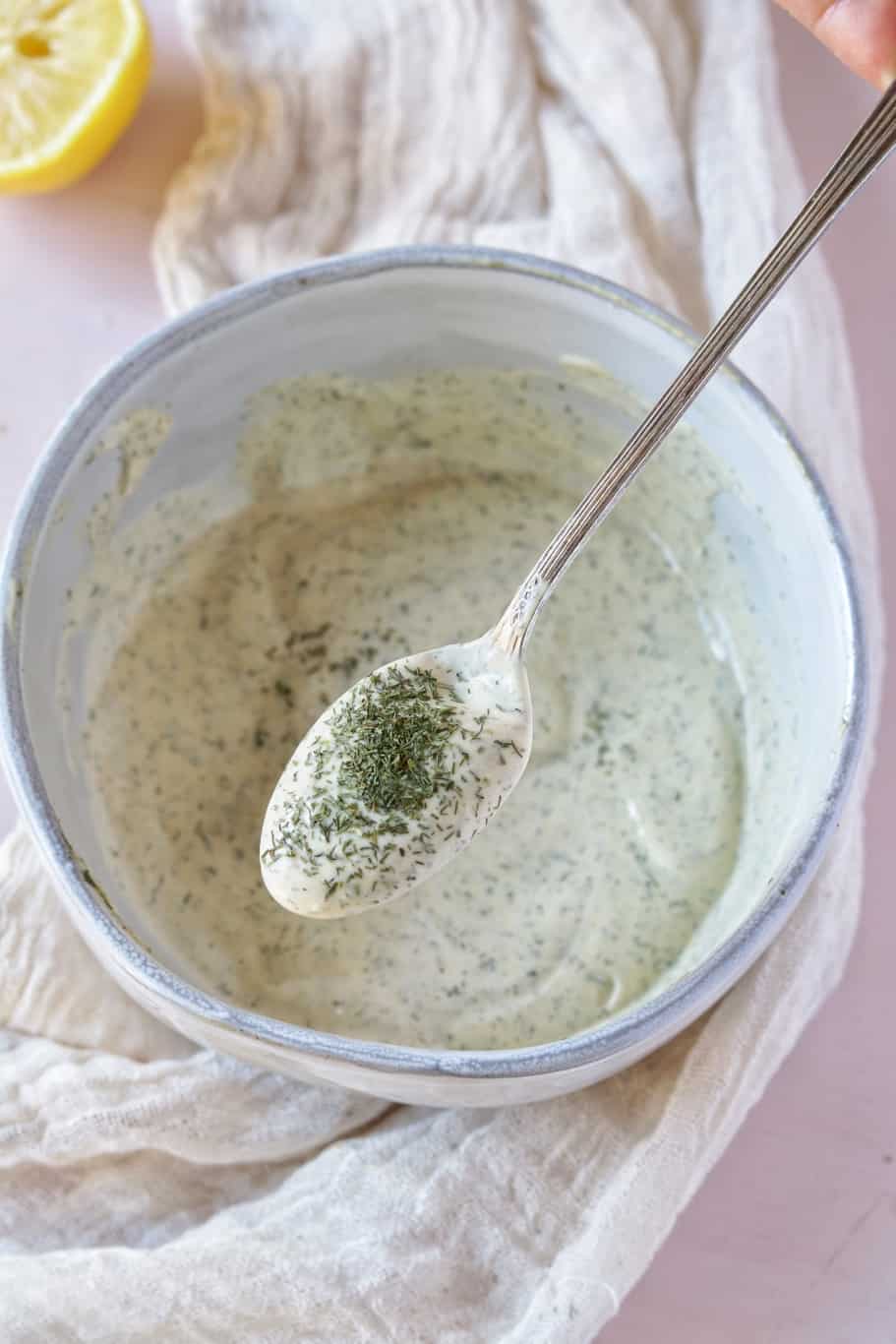 ---
Storage
Refrigerator: This recipe makes about 1 cup of sauce, which is ideal for storing in a small jar or an airtight container. Because it contains mayo, you can not store it at room temperature. Keep your leftover Mcdonald's sauce refrigerated and it will last for up to two weeks.
Freezing: McDonald's sauce can be stored in a freezer-safe container for up to 3 months. When you're ready to use it, let it thaw overnight in the fridge. Stir it thoroughly before using, and add a little milk if it's too thick after thawing.
---
So Easy, So Good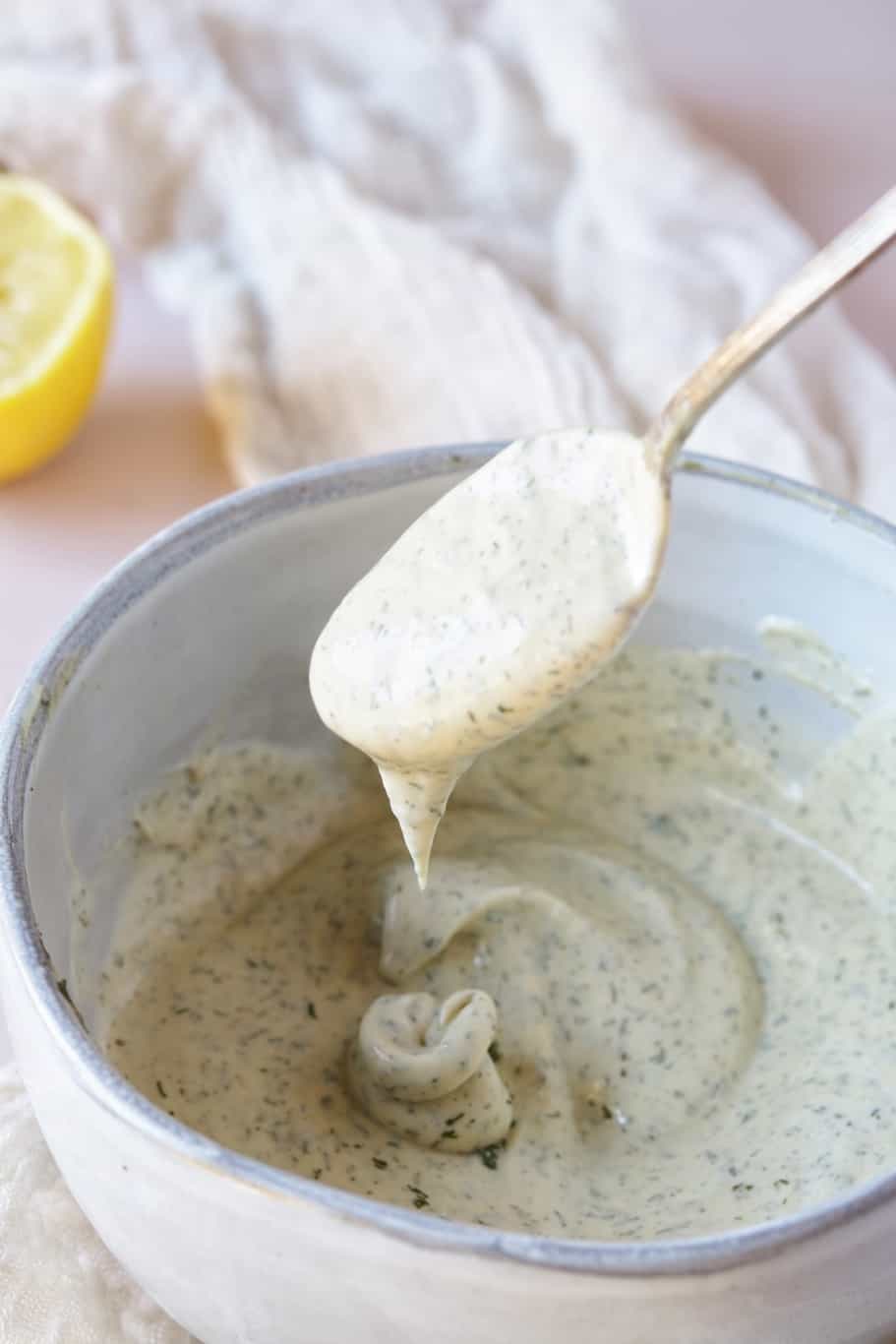 ---
Top Tips
Refrigerating the sauce right after making it will give the flavors time to develop and meld together.
Before serving, taste the sauce and adjust the seasoning as needed. Depending on your tastes, you may want to season with more salt, pepper, or even sugar.
I recommend using high-quality mayonnaise, honey, and mustard. This will significantly improve the flavor of the sauce.
You can add some extra spices or herbs to really amp up the flavor. Smoked paprika, onion powder, garlic powder, and freshly cracked black pepper are all excellent additions to this sauce.
You can also add some sour cream or cream cheese to make a rich and creamy sauce. This will enhance the sauce's decadence and flavor.
---
A Great Way to Start Your Day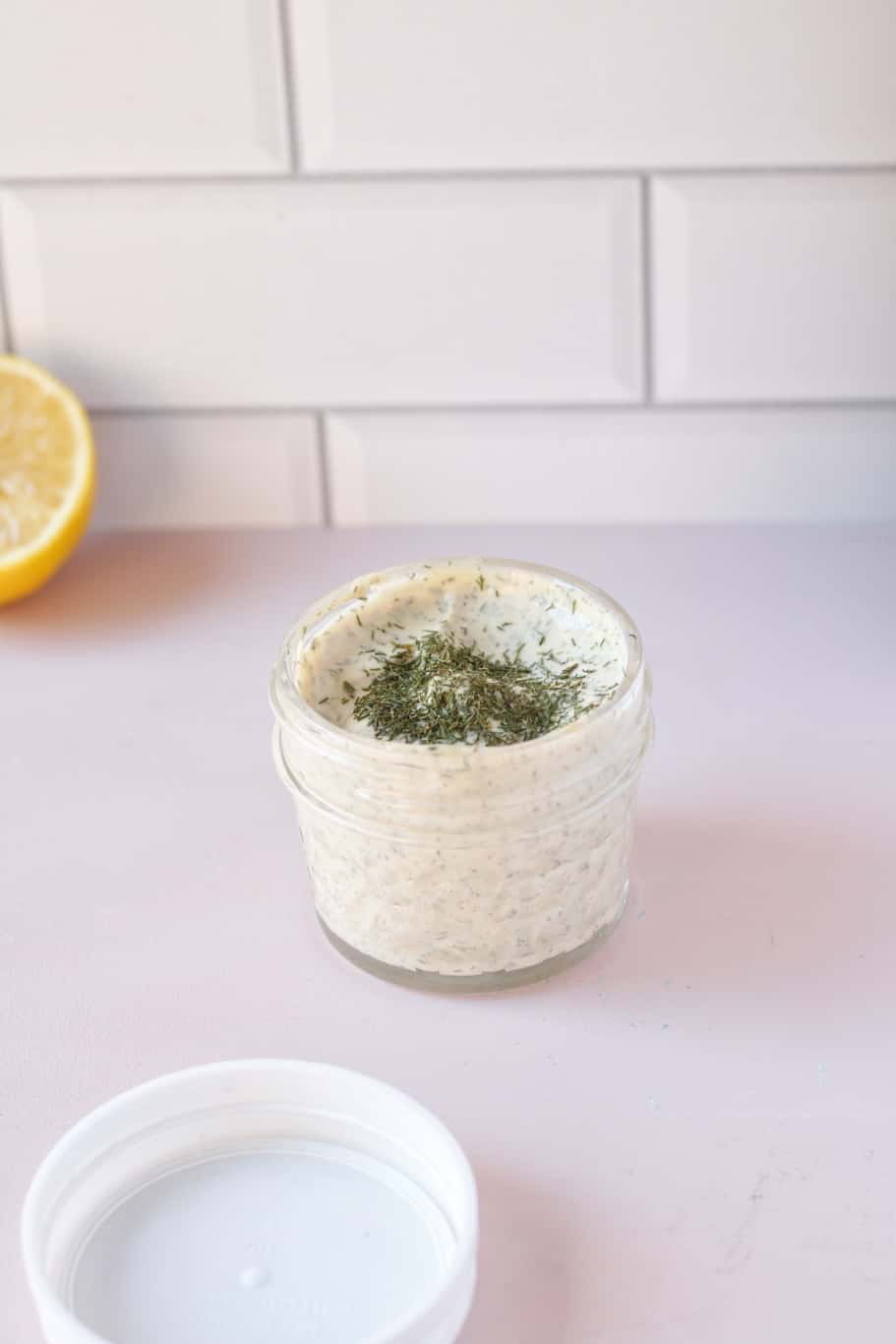 ---
Frequently Asked Questions (FAQs):
What does McDonald's breakfast sauce taste like?
McDonald's breakfast sauce is smooth, creamy, and delicious. It's the perfect combination of sweet, savory, and spicy flavors.
What does this sauce go well with?
The breakfast sauce goes well with almost everything. You can serve it with eggs, bacon, sausage, and toast. The sauce is also delicious when dipped in hash browns or tater tots. Get creative and have fun! This sauce would be delicious on sandwiches, burgers, or even as a dipping sauce for chicken nuggets or fries. The options are limitless.
Is McDonald's bringing back the breakfast sauce?
This item was only available for a limited time. Unfortunately, this sauce is no longer sold with Mcdonald's meals. So, if you want to recreate that delectable sauce, this recipe is ideal!
---
Save, Pin, and Share!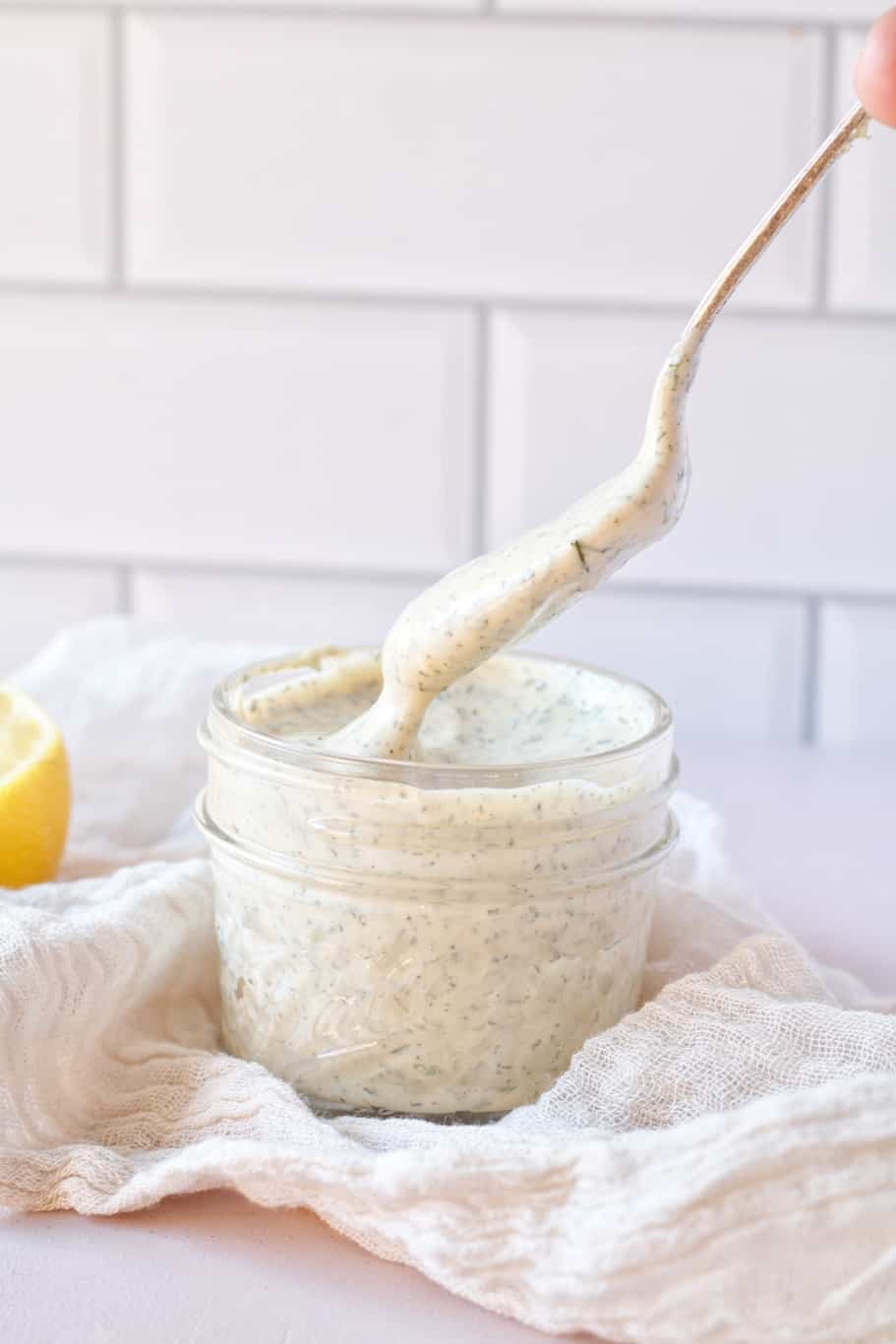 ---
If you've tried this recipe or any other recipe on Sourandsweets, don't forget to rate the recipe and leave me a comment below! I would love to hear about your experience with my recipes. Please share it with me on Instagram.
---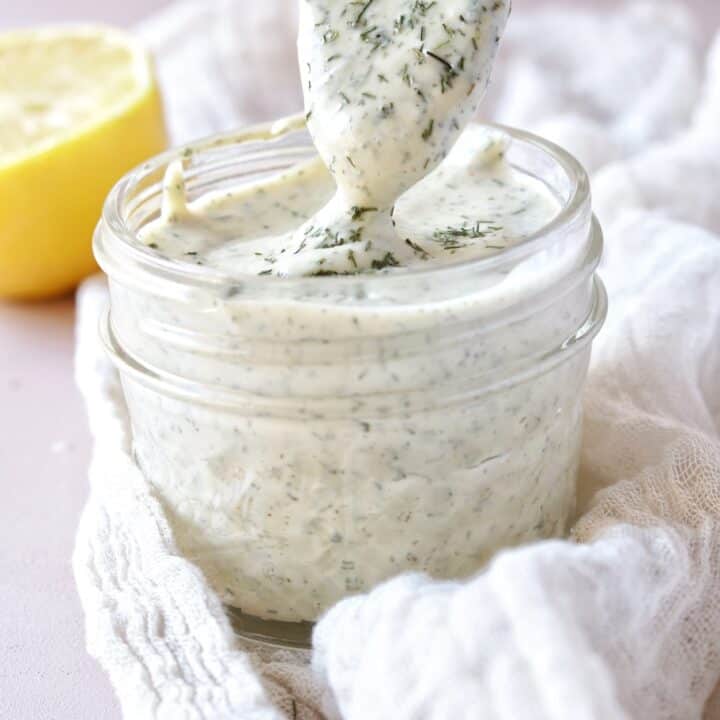 Mcdonald's Breakfast Sauce Recipe
McDonald's breakfast sauce is a great way to start your day off right. It's ready with a few ingredients and in less than 10 minutes.
Ingredients
½

cup

Mayonnaise

2

tablespoons

yellow mustard

1

teaspoon

lemon juice

1

teaspoon

steak sauce

1

teaspoon

dried dill weed

salt and pepper

to taste
Instructions
In a small bowl, combine mayonnaise, mustard, steak sauce, lemon juice, and dill; season with salt and pepper.

Cover the bowl and refrigerate for at least 4 hours before use.
Nutrition: Please note that the nutrition label provided is an estimate only.
Serving:
1
serving
Calories:
220
kcal
Carbohydrates:
2
g
Protein:
2
g
Fat:
23
g
Saturated Fat:
3
g
Polyunsaturated Fat:
13
g
Monounsaturated Fat:
6
g
Trans Fat:
0.1
g
Cholesterol:
12
mg
Sodium:
196
mg
Potassium:
59
mg
Fiber:
1
g
Sugar:
1
g
Vitamin A:
38
IU
Vitamin C:
1
mg
Calcium:
22
mg
Iron:
1
mg